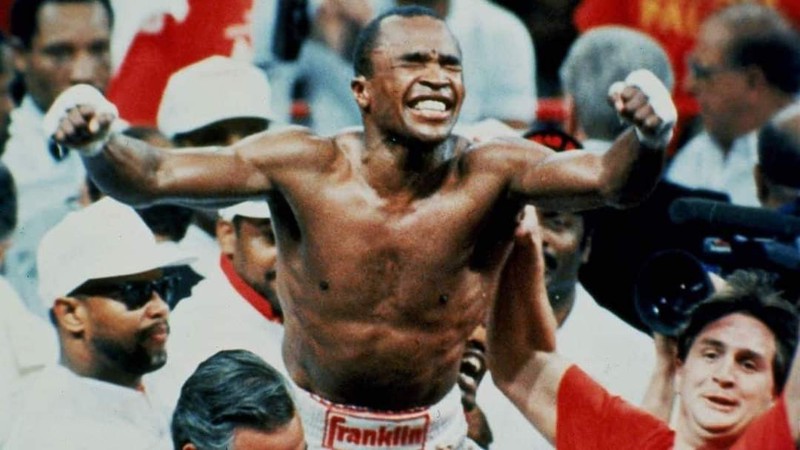 It is impossible to watch a Sugar Ray Leonard fight and not admire the speed of his hands, the hooks he threw, the movement of his legs and so on. Without a doubt, he is one of the most technical boxers that ever lived. Leonard was one of the "Fantastic Four" in the '80s, and he even beat the remaining three of that quartet (Hearns, Hagler and Duran). But like many other boxers, he avoided several fighters and was protected by the outer side of boxing. When Leonard won the WBC 147-pound belt, he did it in a controversial way.

It is that in the fifteenth round, Wilfred Benítez falls a few seconds before ending the fight and the referee decided to stop the fight, giving Sugar Ray as the winner by TKO. The unusual thing is that the Puerto Rican was not injured so as not to be able to continue fighting. In that way, Leonard earned his first Welterweight title. It was time to defend that title against Roberto Durán. Sugar Ray was at his natural weight and could not even do so against "Mano de Piedra", losing the belt on June 20, 1980. That same year the rematch took place and Leonard regained the crown, defeating the Panamanian in the fight of the famous "no plus".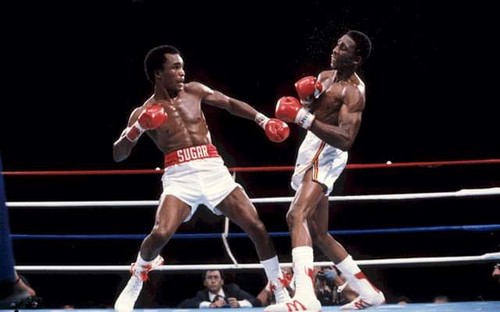 Since we are talking about members of the "Fantastic Four", we can mention what happened in the rematch against Thomas Hearns. Leonard and Hearns first met on September 16, 1981. Sugar Ray prevailed by TKO in the 14th round and retained his 147-pound title. Almost eight years passed and in June 1989, they met again in a ring. The outcome was a draw, but even Leonard admitted to having lost the fight, however the judges showed favoritism towards Sugar Ray and gave the fight a draw, despite Leonard visiting the canvas twice.

Another scandal in Leonard's career was that he fought for two world titles of two different weights in the same night. The rival and champion, the Canadian Donny Ladonde, was not a strong opposition for Sugar Ray, who took two belts in one night. A gift for Leonard. Finally, we can talk about some boxers avoided by Sugar Ray, among them we will mention: Milton McCrory, "Magic Man" Marlon Starling, Aaron Pryor, Donald Curry, Mike McCallum, Mark Breland and Lloyd Honeyghan.

Regarding Pryor, Leonard had known him since the Olympics and knew that he was a very technical boxer. Pryor beat Alexis Argüello twice, so Sugar Ray decided to temporarily retire from boxing to avoid fighting him. The same method - withdrawing from activity - he used when McCrory called him to fight. While Leonard is a well-remembered boxer, considered by many to be the best of the "Fantastic Four" and one of the best Libra for Libra in history, Sugar Ray was like many today and historically, a boxer who He avoided many rivals and took advantage of his favoritism to gain advantage when it came to his difficult fights.