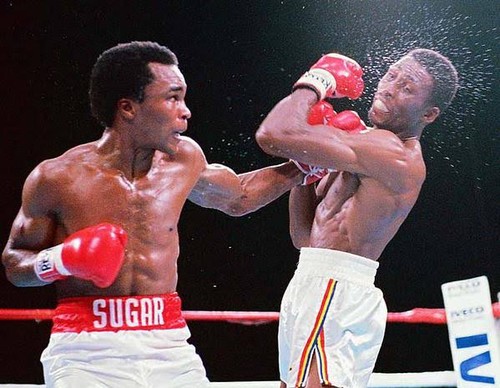 If you are an Avid boxing Fan you would definitely remember this amazing fights between this two boxing great, it was on this day in Boxing history September 16th 1981, The fight lasted for 14th Round when the eventual Champion Sugar Ray Leonard stopped Thomas Hearns, it was an heated boxing match, still watch the highlights till today as it shows me more hints how you could actually defend even you are getting tired. Ray beats hearns in the 14th round to unify the welterweight division.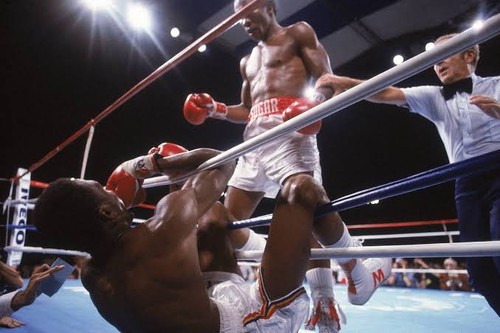 It was really one of the greatest fights in Boxing History. Big ups to Thomas, he was impressive in all rounds, He even at some point outjab & outbox Leonard before he eventually crashed in the 14th round.
To be honest, Most welterweights would've been KOed by Sugar after being hurt like that.