One thing we all are witnessing with the new era of evolution is that it's not enough to master only a single discipline anymore. To be in the race for "survival of the fittest" in a fast pacing world towards globalization and intermixing of the ethnicity and professions, one needs to be a combinations of smartness and strength. This phenomenon is not far from incorporation in sports and today we can have a glimpse of it in the form of the hybrid sports called "Chess Boxing".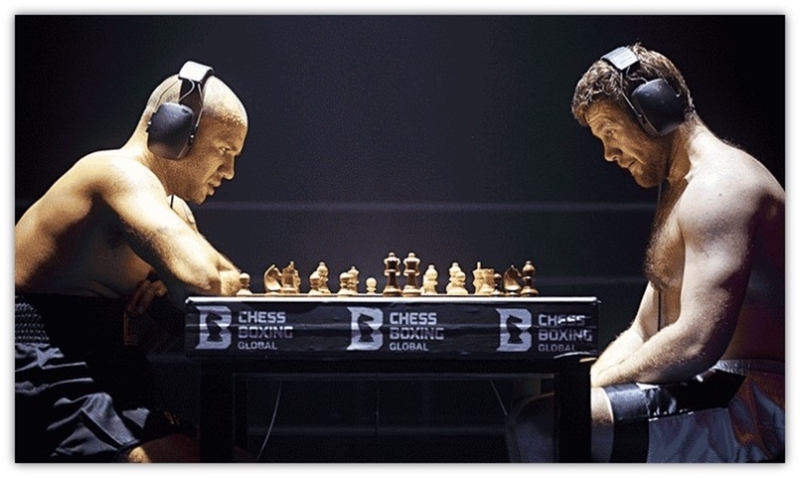 Motivation:
The idea of combining the intellectual board game (Chess) with a physical sports (Boxing) was first introduced in 1992 by a fiction novel "Cold Equator by Enki Bilal", where originally the opponents go through a whole boxing match to end up with playing chess. The idea was considered charming by an artist named "Iepe Rubingh" who modified the rules of the hybrid sports and presented the first ever chess boxing competition as a tribute to art and sports lovers and by putting himself in the ring. The contest was much appreciated and was attended in Amsterdam in 2003 by thousands of viewers. Nonetheless, after a sequence of exhausting chess and boxing rounds, Rubingh won the title and became the first official champion of the hybrid sports.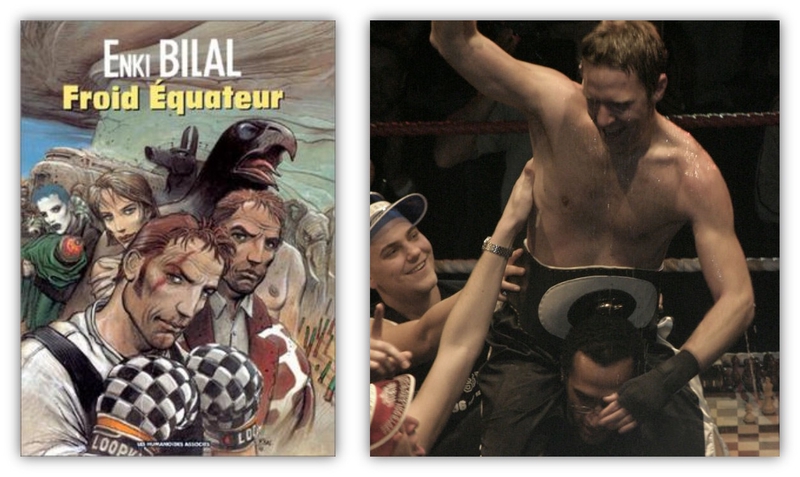 Modifications & Rules:
Instead of the initially introduced full boxing rounds followed by chess round in the novel, the rules were modified to make the hybrid game/sports more interesting. Now,
Consists of total 11 rounds, with 6 chess rounds and 5 boxing rounds alternatively.
Time duration for each round is 3 minutes and the chess round time is divided between the two opponents equally.
1 minute of break in between each rounds.
Four categories: Light weight ( Under 70 Kg), Middle weight (70-80 Kg), Light heavyweight (80-90 Kg) and lastly the Heavy weight (Above 90 Kg).
Proficiency of the player in both Chess & Boxing.
Win by the player by the following: Check-mate in chess, knock-out in ring, if any player exceeds the time-limit allocated or the decision by the referee for best game demonstration with accumulative points of the both sections.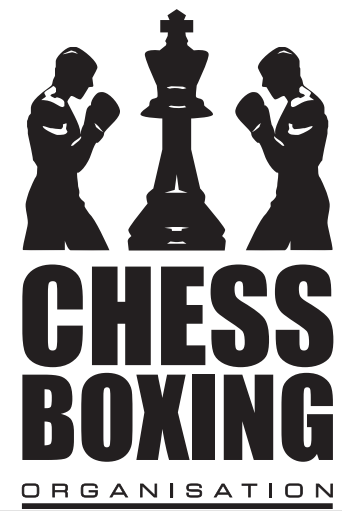 Clubs, Competitions & current Champions:
The first ever Chess Boxing Club was established right away in 2004 in Berlin. Since then, a numerous interest in the sports has been demonstrated by various other countries with current participation of Russia, Germany, Mexico, Turkey, China, India, Iran, Italy, and the US. There have been some "World championships" and "European championships" where, Germany & Russia are currently leading the group.
World Championships (Source):
Iepe Rubingh Netherlands – Middleweight, in Amsterdam against Jean Louis Veenstra Netherlands (2003)
Frank Stoldt Germany – Light heavyweight, in Berlin against David Depto United States (2007)
Nikolay Sazhin Russia – Light heavyweight, in Berlin against Frank Stoldt Germany (2008)
Leonid Chernobaev Belarus – Light heavyweight, in Krasnoyarsk against Nikolay Sazhin Russia (2009)
European champions (Source):
Tihomir Dovramadjiev Bulgaria – Light heavyweight, in Berlin against Andreas Dilschneider Germany (2005)
Gianluca Sirci Italy – Heavyweight, in London against Andrew Costello United Kingdom (2010)
Challenge for Bettors (Punters):
The new sports always bring new challenges not only for players but also for the betting masters. Especially, by increasing the complexity of the game and development of hybrid games such as "Chess-Boxing", one needs to be aware of multiple factors now. It is not only the strength of a player you can fully rely on or the strategical aspects.
It would interesting to see the predictions for the chess boxing tournaments, and it would also bring a chance for those who have just joined betting to take advantage of the confused bets, opening new horizons for the beginners to join-in the betting world.
Nonetheless, we always had this urge of punching our opponent, when he/she could out-smart us in Chess, well you can do now but, an an.. Make sure you pre-decided that you were playing "Chess Boxing", otherwise you are still going to be punished.