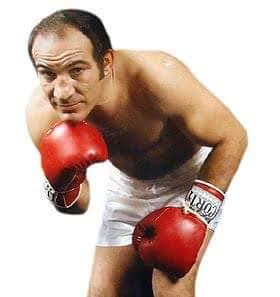 Seriously I can watch this man's highlight reel over and over. I've not seen a man duck a flury just by moving his damn neck. Man got crazy reflex. He didn't have Pep's footwork but his was very effective or at least he didn't have to dance as much. He prefers to stand right in front of his opponents and make them look like a complete fool. He also boasts great parrying and blocking ability. If you think Muhammad Ali was the first to use rope-a-dope then you've not seen El Intocable work.
Nicolino Locche was a light welterweight World champion who boxed between the years of 1958 to 1976, born in September 1939 he became world champion in 1968 having defeated Paul Takeshi Fuji in his own turf in Japan.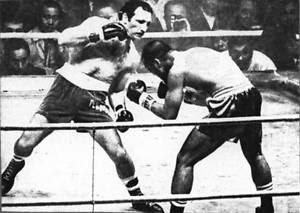 He was inducted into the International Boxing Hall of Fame, along with George Foreman, as part of the class of 2003. At the ceremony, the legendary trainer Angelo Dundee said:
"I had the pleasure of watching Nicolino operate. He was slick, smart and played the ropes. He was like Willie Pep, meaning he could stand in one spot and you wouldn't be able to hit him. He was a very smart fighter."
Your thoughts on this man's style and his strengths and weaknesses compared to other defensive masters like Willie Pep, Wilfred Benitez, Pernell Whitaker, Young Griffo and Floyd Mayweather?