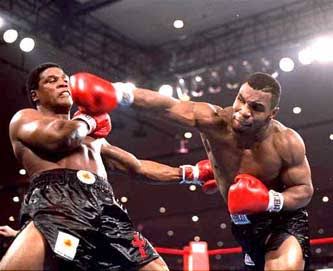 Was there a perfect boxer? Who had great defense paired with a deadly offense? What boxer could throw just about any punch in the book. I am not sure there's even an answer to this question. Perhaps it all boils down how you define a complete boxer.

Let's start with Sugar Ray Robinson who the majority considers greatest pound for pound all time. He might have had it all. He was very powerful at welterweight. He had the speed. He had killer instinct. He possessed everything he needed. He was in fact unbeaten at 147 only loosing to middleweight Jake Lamotta. He had great fundamentals with very good defense however, as great as he was, he didn't have the defense of a Sweet Pea.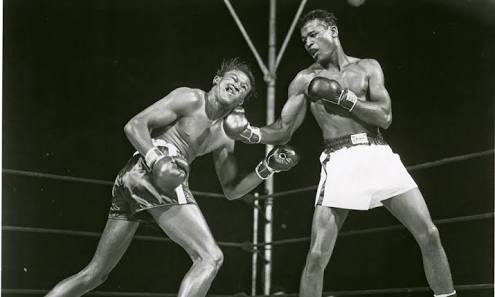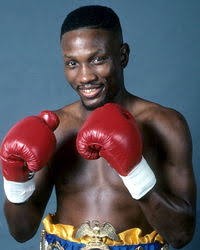 Sweet Pea could make even legends look like average with his great reflex, upperbody movement and superior technique. He also had perfect jabs. He did have great combos but he lacked power and can be outpunched. As great a defensive boxer he was, he may not have had the swarming style of Harry Greb who owns boxing's greatest resume ever. Yes we don't have footage and we can only rely on what other legends and historians have to say so how can we judge right?

The man beat the most Hall of Famers in history though. He beat legends from middleweight to heavyweights Kid Norfolk, Gene Tunney, Leo Houck, Battling Levinsky, Tommy Gibbons, Mike Gibbons, Jack Dillon, Tiger Flowers, Maxie Rosenbloom, Jimmy Slattery, Mickey Walker, Tommy Loughran, Jack Blackburn and Billy Miske even mostly blind in one eye. What does this tell you now? Regardless whether you seen him box or not, if you know half of these greats then you know he must have been that awesome.
Ok so who's close to perfect? Let's talk about ones we can youtube. Was it Tommy Hearns who could possibly outbox anyone at 147 or 154? He had long and effective jabs that kept even greats Sugar Ray Leonard, Roberto Duran and Wilfred Benitez at bay but he surely didn't have Marvin Hagler's chin.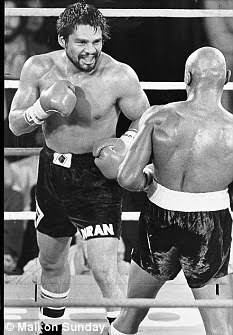 Why does Hagler's chin matter in this subject? Because it allowed him to brawl against anybody. With that kind of granite chin, defense wasn't as crucial. Not saying defense is not importsnt but man he could take the best of em ask Hearns and Mugabi.
When you talk about complete boxers we really should be mentioning Sugar Ray Leonard and Roberto Duran. Duran's defense for some reasons is underrated but the man could slip, block and parry punches like the best of them. He was fighting in an era where boxers went to fight and his offense was the thing most fans appreciate more.
Leonard on the other hand was almost similar to the first Sugar. Good power. Blinding speed. Most importantly, he always had a game plan. One that surely worked. Aight we have discussed many highly skilled ones, it would be unfair not to mention Willie Pep who arguably had the best defense all time. How about the great Joe Louis who did everything right to textbook perfection? Solid jabs that set up possibly the sport's most accurate right hand? How about those beasts from the Black Murderers Row? Ezzard Charles maybe? Or should we go as far back as the days of Young Griffo or Sam Langford or Jack Johnson?
Could it be Manny Pacquiao who destroyed bigger opponents with his smothering offense with special speed in both hands and feet? Or is it too early to consider guys like Terrence Crawford and Vasyl Lomachenko? How about Floyd Mayweather or James Toney or Roy Jones or Bernard Hopkins? Imma let y'all be the judge.