Hi Scorumians,
I bet, you all are having a great day. I'm not posting here since a while because I'm inexperienced in a sports sphere so I feel rigid to be the part of this astounding community as a genuine enthusiast. From then on, I decided to publish at least one article about boxing over here. I liked this platform more than Steemit, so I always push myself to start writing here. Finally, I got guts to post here.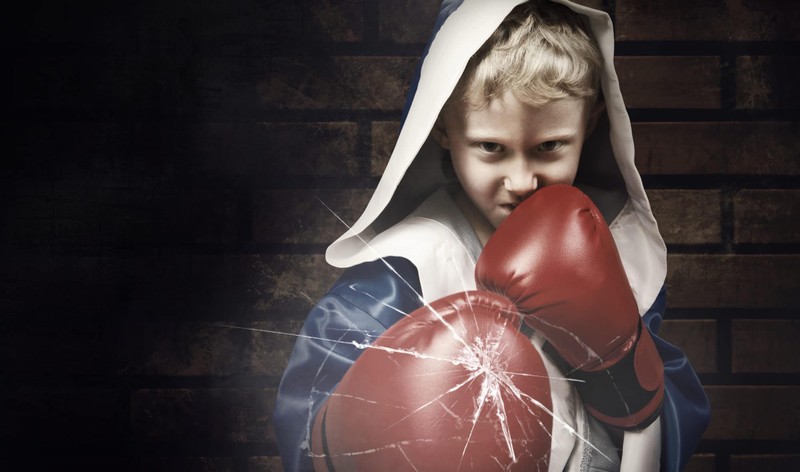 I choose the very first post about the basic techniques of Boxing that how can you teach yourself at home if you don't want to join a coaching class.
Why Boxing?
Boxing is no doubt a challenging sport among all kinda sports with an inordinate workout. It requires power, loose-jointedness, speed, finesse, mental toughness, and toleration typically. This sport has a sweet and delicate science which pushes the athletes opposed to others. At the same time, it considers as a savagely violent and raw sport, indeed.
Boxing helps to bring a real fighter inside you which can take you another level of fighting like a legend. This sport makes you sprightly energetic, triumphant in the coup, and self-effacing in defeat.

Basic Techniques
The ultimate surpassing training techniques about boxing for beginners which you can have on a click away at your home. Many of us wanted to be a boxer like a crazy banana. Do watch this series as I found this one awesome for you if you are passionate about learning and getting training from the Internet. Then its a must source.
Every boxer uses a different style of stances to defend or attack. By using both hands, you are all covered to be ready for attacking or defending yourself. Here are some proper stances for beginners

Are you a lefty or righty one? Put your back heel & front toe on the white center line then put the right hand in the back (dominant side) if you aren't lefty.
Your actual weight should be equally distributed across the legs.
Keep your knees moderately bent.

Keep your feet diagonal and broader than the width of shoulders.

Hands should be Up & Elbows down to earth.
Keep your head behind the gloves, chin somewhat down, and keep your eyes over the hands

Breathe & Calm
There are hundreds of techniques which can be covered in an upcoming write-up.
Basic Footwork
You are doing three things in boxing, moving away, attack, or defend. You should be master in all of three things. Footwork may seem steep for many of you as a beginner, but it comes after basic stances which is crucial to look after.

Always step the left foot first if you want to go LEFT or FORWARD then pull the right foot following.
Step your right foot first if you want to go RIGHT or BACKWORD then pull the left foot following.

Watch Boxing Inspired Movies
It's completely transparent that we learn hundreds of things by getting inspired from movies then applied that stuff in real life. Usually, we adopt what we want to be the same as we wanted to see according to our taste. The same way, we learned a lot of tactics from boxing-inspired movies and we loved to watch such movies. Here I'd love to mention one of the greatest latest movies. You'll Learn A lot. That is,

CREED II: This movie is the best creation in the world of Boxing so far, as I think. CREED II is far better than Logan Paul vs KSI. If you think you are a diehard fan of boxing then trust me, this movie is the must watch. It has the best story which is quite relatable to the boxers life. Go and enjoy this movie if you loved its trailer now. Highly Recommended Movie !
I'll make another post about boxing-inspired movies. The more topic will come in the future about boxing so stay tuned with me. Support me by upvoting this content if possible. Happy Sunday y'all!