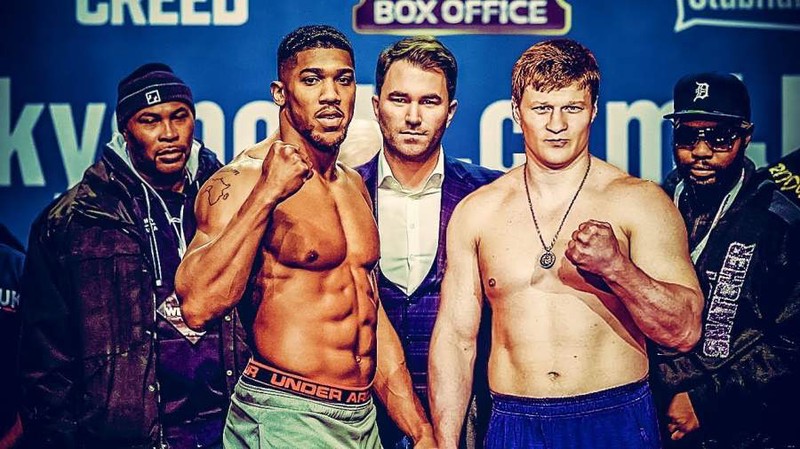 The opposition in this case is not the Historical boring and antiquated antagonism arising from the quest for some Balkan enterprise or conquest for political aspiration to dominate regions. No, this animosity is a quest for athletic superiority between two evenly matched but powerful athletes in an arena surrounded by enthusiastic boxing fans cheering and shouting for the kill, urging for the defenses to be broken and resistance to be overcome. The fighters, urged on by the roaring crowd and self-esteem rain jabs and steal upper cuts until the other submits to the will of his opponent or to the caprices of the judges by the ring side after 12 jaw breaking rounds.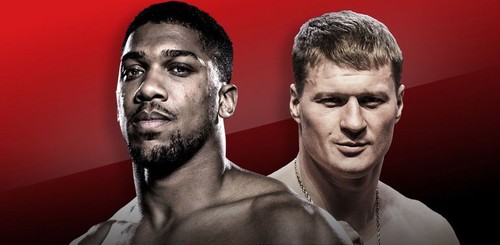 In four days time, the eagerly awaited Boxing match between the British and Russian champions will be taking place. Anthony who is currently the world heavyweight champion is hoping to keep his WBO, IBF, IBO and WBA title belts from the prying hands of Povotkin who is a boxer of immense repute. Naturally, Povotkin intends to strip Joshua of his titles to get for himself a much desired glory just like any other Boxer would.
Saturday night is set to be an evening which boxing fans, enthusiasts, bettors and the Media all over the world will be entertained by the boxing titans. This is a match to be watched, missing it live will be sacrilegious (pardon me) for boxing enthusiasts and especially for Russians, Britons and Nigerians. incidentally, it is said that the Russian State is backing its champion with full throttle, i hope scorum will do same. :D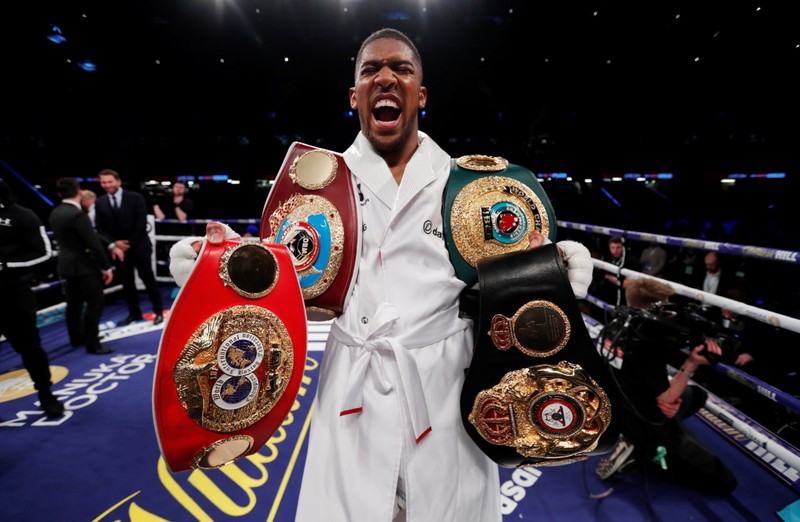 At the moment Joshua stands undefeated and is presently holding all of the four major worlds Championship in boxing to his name and is declared the current Unified World Champion by right. His last fight was against J. Parker which he won unanimously as declared by the judges at the first quarter of this year. Povotkin himself was a onetime World Boxing Association Champion with 35 bouts under his belt out of which 34 were victories. Interestingly, 24 of the victories were won by TKO.
Both opponents had faced the iconic Boxing Champion Wladmir Klitschko. That encounter for Povotkin wasn't too good; he lost the fight to the older Klitschko which is the one and only match that dented his illustrious boxing career. While for the Nigerian born British, the encounter with Klitschko was a major win and a boost to his fledgling boxing career which stands at 21 fights and 21 triumphs out of which 20 were won by Technical Knockouts.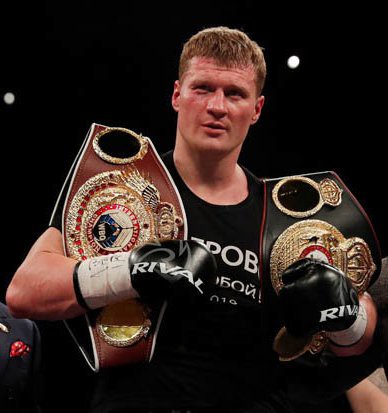 Aside the age gap of about 11 years which Povotkin has over his younger opponent, he is a fighter through and through, having engaged in other combat sports besides Boxing since he was a child, it will be proper in my opinion to admit that he is much more an experienced boxing athlete than Joshua. Will Povotkin's impressive statistics make the odds be in his favor? Or in fact fazed Joshua? Joshua had faced older and experienced athletes before and won those bouts with sufficient TKO'S accordingly.
My Opinion/Prediction.
I think Joshua is going to win the bout 'Fair and square'. Granted, I might be slanted towards motherland, this as far as I am concerned is a natural tendency for every patriotic individual with thick national blood flowing through his or her veins and sinews. Other than that, let's not forget that Joshua is younger, bigger, taller and has a better reach than his opponent. His incredible punching power can only be compared to solid hard-hitters of legendary boxers like Tyson, Frazer, Jack Dempsey to mention but few.
You can make your comments/predictions at the comment section under this post. The best comment/prediction will get 10SCR and a FULL UPVOTE. However, such bystander beneficiary will be a user with less than 1k SP. Good luck.
Thank you for stopping by. @izge.
Boxing vocabularies were Sourced Here