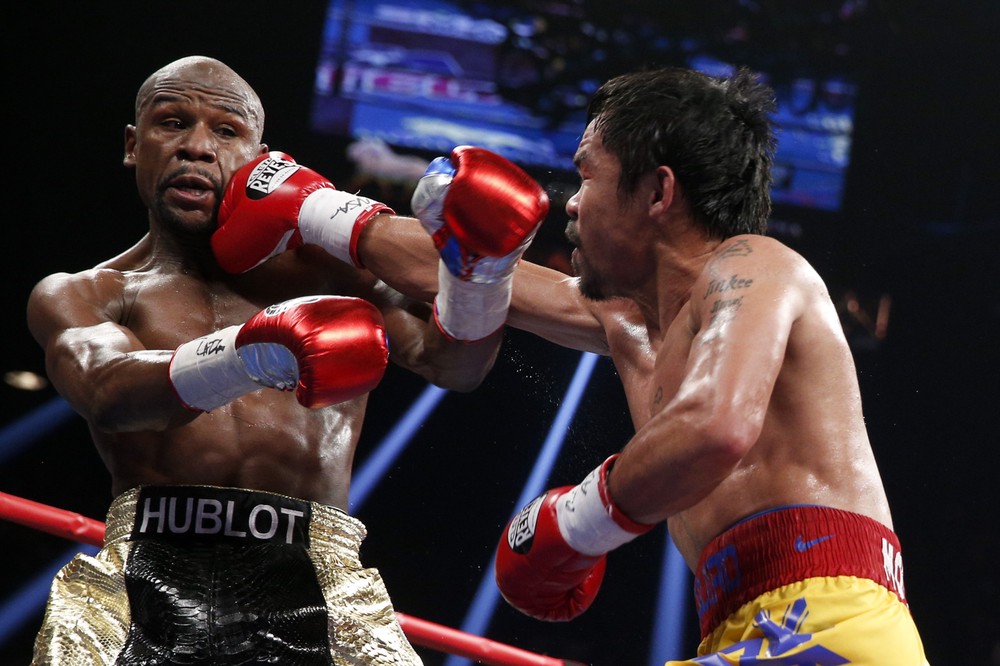 The boxing match between Mayweather and Pacquiao that was happened several years ago has been lost in the recent memories of boxing fans, maybe due to some reasons like it was pretty boring as if you're watching two retired boxers that doing a spar at the center of the whole earth. Although many fans back then have been waiting excitedly before the first meeting of the two top boxers of their generation it seems that their renewal fight doesn't quite pleased the people today. In my personal opinion I still would love to see a healthy Manny Pacquiao to duel the undefeated boxer in the name of Floyd Mayweather Jr., due to some real facts that Manny is nursing an injury on his shoulder even before the fight.
The fight isn't yet formally announced but we all knew how Mayweather deals with things which is a little bit crowd seeking most of the times if not all. There's a news spreading that he met with Manny impromptu at a night club somewhere in Asia. The two is conversing in a manner on dealing with each other's ego and looks like they are going to push their second chance, in which Floyd Jr. also tweeted that he will have a 9 digit payday after the conclusion of the fight.
"Good luck to them," Arum said. "I don't want anything to do with them. I don't want to get involved with two old men fighting for a payday because they think the public will throw them millions."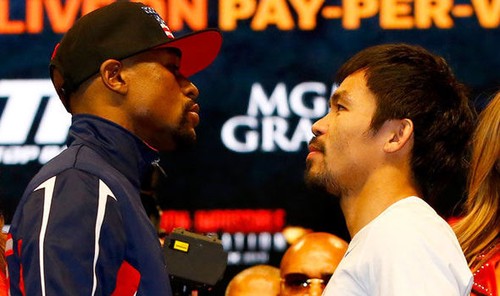 Pacquiao and Mayweather 2.0 is most likely in the books as Manny isn't tied to any network now that could make things smoother for the second fated meeting of the two veteran boxers. One of the arguments that Mayweather has made in public via social media in which he stated in the video that "I don't want you talking about your shoulder hurting!", but Manny tweeted later : 50-1 #Noexcuses which we all knew that Floyd's record of 50-0 could be 50-1 according Pacquiao.
It's pretty hard garner attention now even though the match is pretty much done deal the public's initial thought would be it might turn out to be another frustrating match. At a competitive point of view the first match really looks like a practice boxing match, but I'm still hoping that they could do it a little more entertaining even if it could be conclude again in a decision at the very least we could see some knock downs or some fire power exchanges between two former top pound-for-pound boxers in their prime. Hoping we could atleast peek some glimpse of their old self this second time around and as their last hurrah.