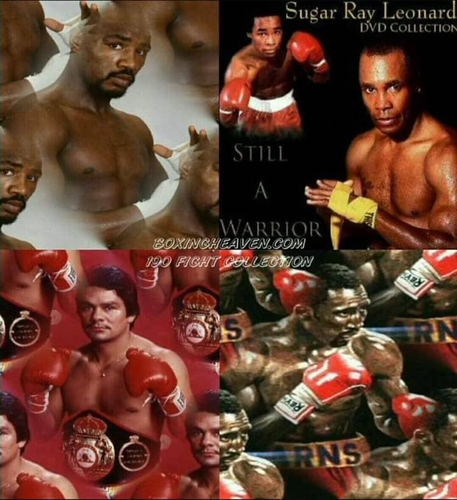 I would understand why both men would have wanted a piece of any of those legends who all ranked anywhere between 10-30 all time. Mike is in fact bitter in his interviews available on youtube claiming how he was avoided.
Hawk on the other hand even stalked Ray. Who remembers him yelling at Ray for a fight in one presscon? As far as I remember though, he was offered 2 times but fight failed to happen. Hawk in the amateurs also managed to beat young and skinny Hearns with no power and little technique.
Prime Ray and Tommy would have beaten smaller Hawk imo though. He would have had a better chance against Roberto Duran size wise but Hands of Stone was better in every aspect.
How about Mike? How would he have done vs the FAB 4? He was very skilled and did beat great boxers. Let me know who ducked who and how would those fights have gone? Who was your favorite? Who ranked highest all time?