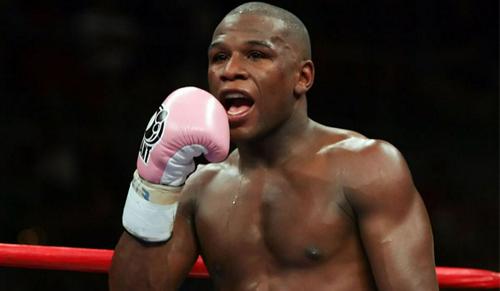 Inside or outside the square canvas, Floyd Mayweather Jr. is still the champion.
Being labeled "Money" Mayweather, Mayweather proved that richest athlete today according to Forbes Magazine.

Mayweather earned $285 million in revenue in 2017 to top the Forbes list of 'highest paid' athletes.
As a result, the boxer beat Real Madrid's Cristiano Ronaldo's football star in the past two years.

Second to Mayweather is a footbal star Lionel Messi of FC Barcelona has paid off his $111 million while Ronaldo is third with $108 million.
And the fourth was MMA star Conor McGregor of the UFC earned $99 million while another football star Neymar completes the top five with $90 million.
Followed by the basketball royalty LeBron James of the Cleveland Cavaliers on the sixth spot with a total of US $ 85 million raised in the past year.
Tennis Player Roger Federer (US $77.2M) was on the 7th spot by Stephen Curry (US $76.9M) of the Golden State Warriors, NFL Quarterbacks Matt Ryan (US $67.3M) by Atlanta Falcons and Matthew Stafford (US $ 59.5M) of the Detroit Lions is the top 10.

While boxing star tops the Forbes Magazine's highest paid athlete, top 5 stars dominate football stars as Messi, Ronaldo and Neymar.
Meanwhile, due to the NBA's salary cap because to its new US $24 billion TV contract, the NBA players still dominate the list with 40 players in the top 100 under the leadership of James and Curry.