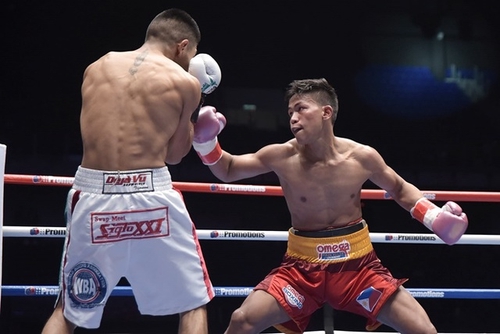 The new WBA featherweight champion Jhack 'El Kapitan' Tepora wants to challenge WBA super-champion Leo Santa Cruz of Mexico in his next undercard fight with the re-entry of the eight-division titlist Manny Pacquiao in December.

Tepora suddenly shines when he stops Mexican Edivaldo 'Indio' Ortega with an uppercut to win the WBA interim featherweight crown in the undercard of the blockbuster 'Fight of Champions' show at Axiata Arena, Kuala Lumpur, Malaysia on Sunday.

With a perfect 22 wins and 17 knockouts, Tepora will like to face Santa Cruz in his next fight with a record of 35-1-1 with 19 wins in knockouts.

"There are many great champions out there in my division but I want to fight Leo Santa Cruz next, if given a chance," Tepora said in a local Freeman newspaper in Cebu City. "If you want to be the best, you have to fight the best. They know what's best for me, and I'll just follow what they want me to do."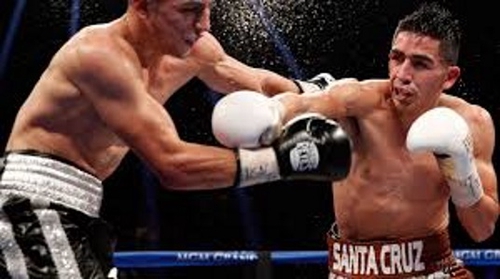 Omega Pro Sports International (OPSI) holds Tepora's management contract to sign a four-fight promotional contract under Manny Pacquiao (MP) Promotions.

According to OPSI Vice President Jerome Calatrava, Tepora drops his WBO Intercontinental featherweight title just to face Ortega.
"We are expecting [the remaining three fights] to be big fights so Jhack better be ready," Calatrava said. "We at OPSI will prepare him for these upcoming fights and if he fights impressively, we hope he will earn a world title fight against Santa Cruz."
Tepora is ready to go with whom MP Promotions will be presented.

"I will train harder and improve my skills so that I will become a better boxer and fullfill my dream of becoming a world champion," added 25-year-old Tepora. "Right now I will take a short rest and celebrate. But I will be back in the gym very soon ".

Another Filipino boxer who wants to follow the footsteps of Manny Pacquiao. Hope this guy is determined when it comes to training and stays humble like Manny. Every great champion has many sacrifices. Train hard, work hard and stay focused is the key for him to rich the top. Hope this guy would be more than Manny and not be like Manny because there is only one Manny Pacquiao. Good luck to this great fighter.