This is my happy moanday entry for @pete contest for the week and am taking it out of the box to boxing world. Interested writer for happy maonday contest can enter the contest via the link below
https://scorum.com/en-us/fishing/@pete/it-s-happy-moan-day-january-21-2019

Boxing is one of the sports I like watching and as well hate with passion because of the brutal nature of some of the athletes. Sometimes I do ask myself why such sport that involved an athlete to physically inflict wounds and in worst case scenario requires medication should be allowed to continue. However, since many people enjoys it and the participants go home with thousands of dollars the nothing matters.

This fight was was much talked about as Broner has in different platform voice out his plans and preparedness to take Pacquiao out during their fight. As Usual, fans trooped out em mas to watch how Broner is going to do the magic but were there disappointed?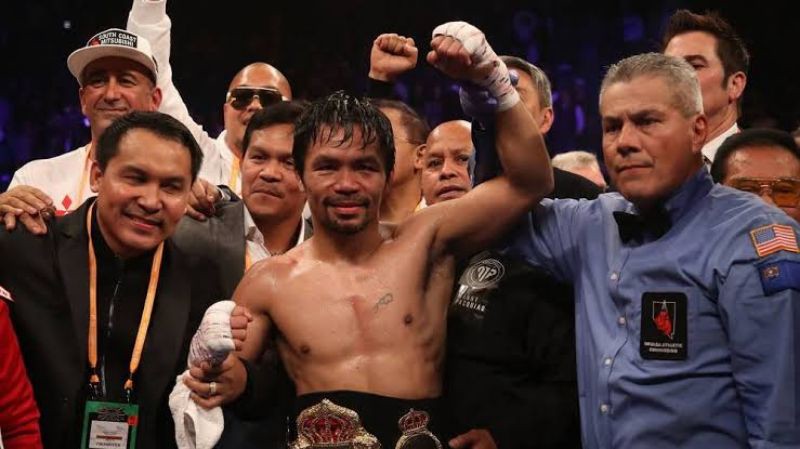 It a very dark weekend for Adrien Broner in the Boxing World as Manny Pacquiao shown him why he is regarded as one of the best pound for pound boxer in a match that was watched by over 10 million people over the globe. This was no surprise to many boxing lovers as Pacman in MGM Grand in Las Vegas being his first match in US soil since his last first there in 2016 to retain his belt.
Pacquiao Vs Adrien
Pacquaio is a 40 years old Filipino senator who came out of retirement to challenge Adrien in his 61st all time victory against his opponent. Before his retirement had dominated boxing ring winning against the
Pacquiao once again proved that ''an old woman doesn't get old in a song she knows how to dance'' as he meet Adrien with fury as usual. He never lost touch of his quickness, aggression and speed in landing Adrien heavy paunches up to 77 body blows which cannot be compared with 3 in the whole of the 12 round replied by Adrien.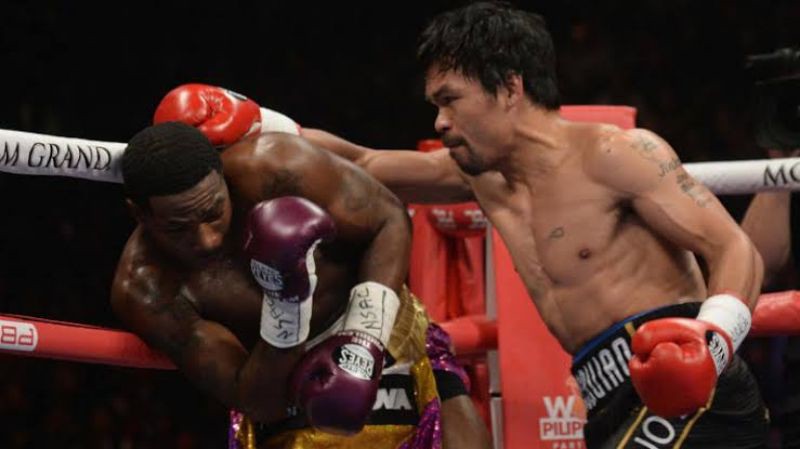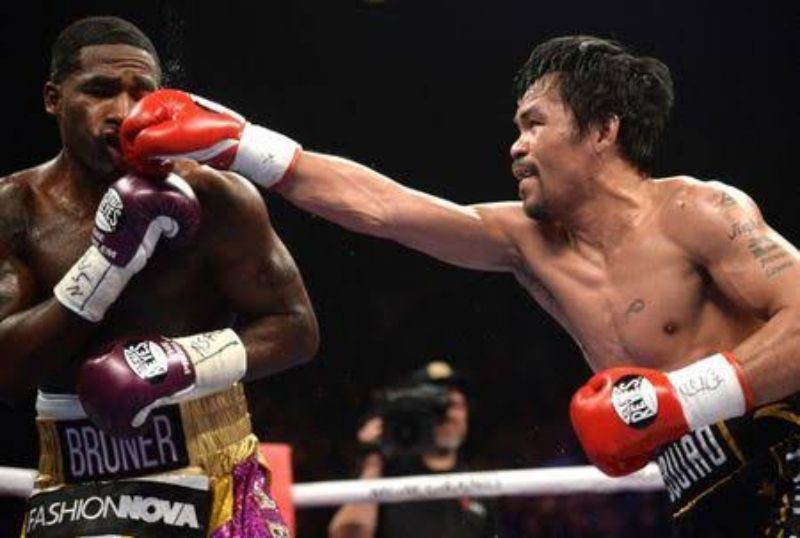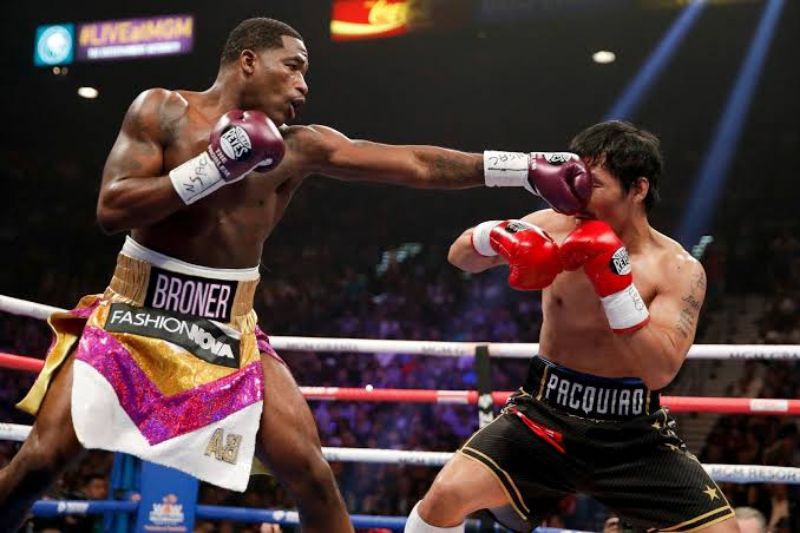 Pacquiao had about 70 jabs in the first three round of the match with repeated firing and charging towards Broner who was a;ways moving backwards every now and then
Adrien spent the whole round of matches defending, throwing little or no paunches while looking for one big moment of counter paunch which never came. Pacquiao prominent paunches landed on Adrien face on the 7th and 9th round with big left hand fist that sent him backwards even though there was no knockdown.
In a unanimous decision by the judges, Manny Pacquiao was declared winner of the encounter with 116-112 scores by two of the judges while the last judge gave 117-111.
''You learn more from losing than winning. You learn to keep going''
I believe that Broner will learn a couple of things from his encounter with this great boxer that will help him in the future probably as a trainer.
After the match, Manny Pacquiao called out Floyd Mayweather who was among the spectator of the match.