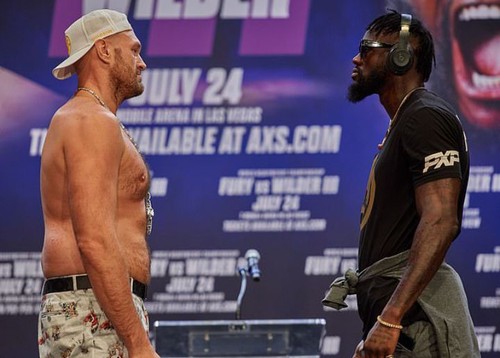 Ever since their first matchup in December 2018, the Tyson Fury and Deontay Wilder rivalry have been one with so many fireworks.
The first-ever date
The first-ever meeting of both parties came in December 2018. Against the run of play, Tyson Fury pulled up a very brave display by given Deontay Wilder a run for his money.
Nonetheless, at the end of the bout, it was declared a draw by the judges on the night.
A second date
In the second meeting, fans witnessed a much more fierce approach from Tyson Fury. In about seven rounds Deontay Wilder was knocked down for good.
Fury was so solid on the night that fans saw Wilder as a joke when he asked for a rematch with the 'Gypsy King'.
Statements from Tyson Fury after the second bout
After his victory against Wilder, Fury was full of praise for himself.
During his speech, he stated that he initially told boxing fans that he was going to knock out the 'Bronze Bomber' but very few listened. Now it has become a reality.
Despite uttering a few arrogant statements, Fury maintained that it was not the end of the road for Wilder. Insisting that the 'Bronze Bomber' was free to utilize the option for a rematch.
Statements from Deontay Wilder
After the battering he received in the hands of Tyson Fury, it was obvious the defeat came as a surprise to Wilder.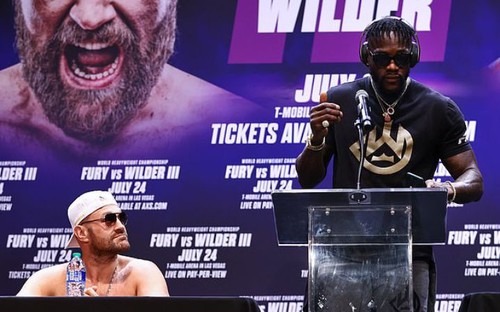 In line with that, there and then Wilder announced that he would be filing for a rematch with the 'Gypsy King'.
To further his preparations for a third meeting, Wilder sacked his trainer and immediately employed a new one.
The effect of the pandemic
A trilogy bout between both parties would have taken place earlier. However, with the strike of the pandemic, all sports had to be put at a standstill.
Next move for both parties
After the resumption of sporting events, Deontay Wilder eventually got his grant to take on Tyson Fury for the third time.
A bout was scheduled to take place on the 24th of July 2021.
Sadly, few weeks to the clash, the 'Gypsy King' contracted the covid-19 virus. Causing a postponement in the date of the bout.
Conclusion
Without a doubt, the postponement of the clash was a big disappointment to boxing fans.
Nonetheless, it would be necessary for both fighters to be a hundred percent fit before the head for the ring. Hence, the postponement of the bout.
Article Writer ✏️ Ordu Daniel