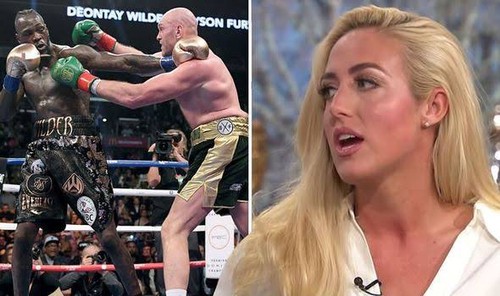 Tyson Fury's wife has come out to throw some jabs at American Heavy Weight boxer, Deontay Wilder.
According to Paris(Fury's Wife), she urged the "Bronze Bomber" to quit boxing. Insisting that Wilder is not good enough.
Details on the fight
The fight was brought to a climax on the eleventh round. The reason has been that Deontay Wilder received several knocks that made the Referee on the night call the bout to a close.
Once again, Tyson Fury was able to retain the WBC title even though he was knocked down twice in the 4th round.
The calling off of the bout was similar to what happened in their second matchup. However, this time, Deontay was able to last until the 11th round before the referee on the night felt he had seen enough.
Statements from Tyson Fury
In a post-match press conference, Fury had some things to say about Deontay Wilders performance.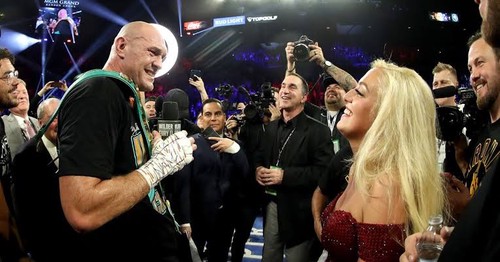 According to Fury, he acknowledges that the Bronze Bomber is a tough guy. Nonetheless, he insisted that Wilder was not tough enough.
Before their first match up sometime in 2018, Wilder was the favourite. However, after all, three meetings, Fury is no doubt the undisputed WBC heavyweight champion.
Conclusion
Despite the defeat to Tyson Fury, Wilder no doubt has some positives to take from the fight.
He was brilliant no doubt, Knocking Fury down two times. However, in the later stages, Tyson Fury's endurance and style proved to be the better ones on the night.
Article Writer ✏️ Ordu Daniel