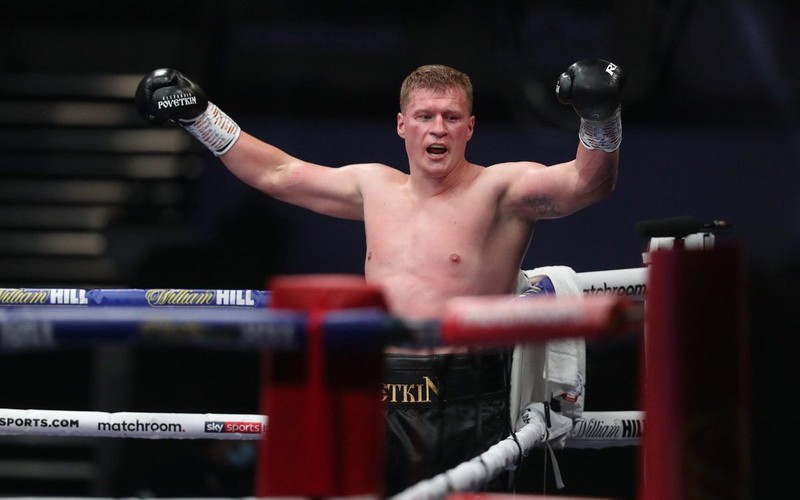 British heavyweight boxer Dillian Whyte saw his calls and hopes for a world-title fight hit a snag when he was knocked out in the 5th round by Russian heavyweight Alexander Povetkin singular sucker punch at the Matchroom Square Garden on Saturday night.
In his bid to defend his WBC Interim title and win the inaugural WBC Diamond heavyweight belt, Whyte came off the block in control and bossing his opponent Povetkin throughout the opening 3 rounds. A knockout was imminent when Povetkin hit the canvass twice in the 4th round. 1st was the combos of 2 right hands and a left hook that floored Povetkin, then before the bell, came another Whyte's left uppercut that sent Povetkin down again.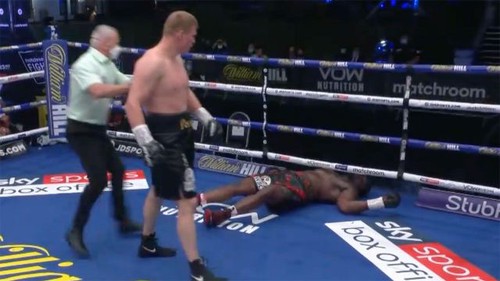 However, just as Whyte was gearing up to wrap up victory in the 5th round, Povetkin in a last-ditch effort to salvage bout, landed clean on Whyte's chin, a devastating uppercut that sent the Brix to the canvass and Povetkin's team to a wild celebration, as Whyte lay almost motionless on his back.
The defeat was a disappointing setback to Dillian Whyte's aspirations for a world-title fight. The 32-year old Brixton has been the WBC's number 1 contender for over 2 years and has been consistently disappointed to see the likes of Deontay Wilder, Anthony Joshua and Tyson Fury avoided him, the latter recently chose a trilogy rematch with Deontay Wilder over Whyte.
Povetkin super punch or should i call it lucky punch has had pundits talking. Former world middleweight champion Andy Lee said:
"That's heavyweight boxing where one punch can change it all...".
Boxing analyst Steve Bunce in his words:
" That is boxing. When people say 'one punch can change a fight' they are not joking..."
Dillian Whyte will get his rematch before the year runs out, however, this defeat to Povetkin may have disrupted the contender's queue for the world title fight.