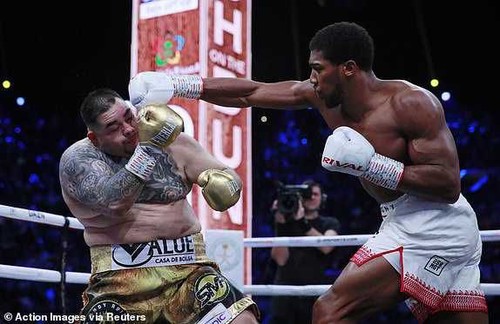 Anthony Joshua got the belt last night and it was more than a victory over here.
Some months back, June precisely Anthony Joshua and Andy Ruiz Jr had a match. And the boxing champion Anthony Joshua was defeated by Andy Ruiz Jr. There were several rumors that the match was fixed. Many people on social media especially Twitter claimed that Andy Ruiz Jr is fat so defeating Anthony Joshua isn't possible. A friend even questioned Anthony Joshua's reputation and personality that if it were the legendary boxing champion "Mohammed Ali" he won't be bought by any amount of dollars, pounds or any other currency.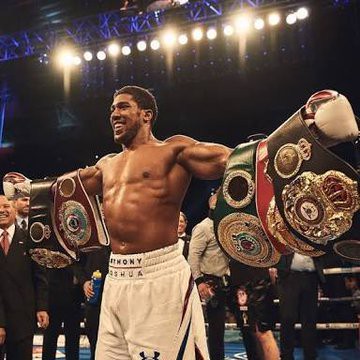 Though my brother, I and some others didn't reasoned it to be a fixed match. Anthony Joshua is a champion when it comes to boxing doesn't makes him immortal not to be defeated. I consider Anthony Joshua loosed to Andy Ruiz Jr in June due to the fact that he underated Ruiz and he came unprepared for the game.
Well, it was a thing of joy for Anthony Joshua's fan as he took off the belt from Andy Ruiz in their rematch game on Saturday night. I guess the rumors of the June match being fixed will end now. Andy Ruiz Jr, in his defense, stated that he partied a lot after he won Anthony Joshua in June and so he didn't come prepared as he could have. But the boxing champion Anthony Joshua came prepared and won the belt.
Fans are clamoring for a second rematch between the duo but I don't know if they are going to give in to the request of their fans.