Okay, from personal research, it turns out that a couple of boxing heavy hitters were born in the month of January.
Just 5 days ago, I wrote a piece on the legendary Joe Frazier, whose career exploits in the world of boxing, involved someone special whom I would feature in my post today.
Like I said earlier, some boxing heavy hitters whom I grew up watching; and some, whose earlier fights I was able to view via video clips, were born in the month of January.
Former professional boxers like George Foreman, Joe Frazier, Bernard Hopkins, Floyd Patterson, Nigel Benn, Roy Jones Jr. and even Rocky Graziano, were January-born boxers who held several boxing titles.
So, in my "Today I Remember" series, I'd feature another world famous and legendary boxer, in the person of "the legend" himself, Muhammad Ali.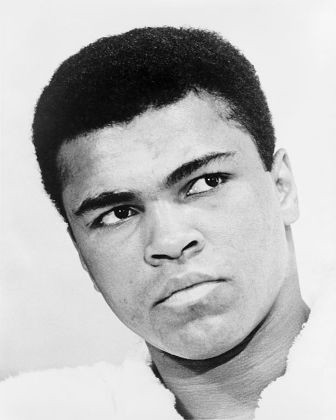 This great American legendary boxer was fittingly named "The Greatest" in the sport of boxing for his amazing achievements in the global sport.
Apart from being a 3-time world heavy weight title holder during his career, Muhammad Ali, who was initially born as Cassius Marcellus Clay, was a known humanitarian and activist.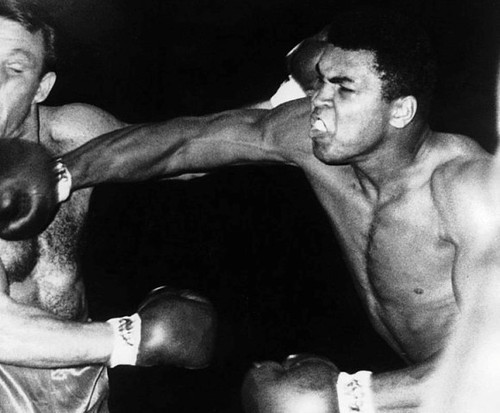 He was quite a formidable fighter during his time, and his height of 6 ft 3" enabled him maintain an imposing figure against his oppositions during fights.
Muhammad Ali was also famous in the sport for his power jabs and quick-footed movements, besides his hugeness.
Ali was a religious man in his days and he was all for religious freedom and was openly averse to racism.
He even converted to the Islamic religion, one year after winning an Olympic gold in 1960, at just 18 years of age.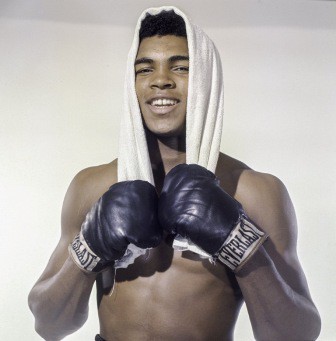 He dropped the names Cassius Clay and became known as Muhammad Ali after becoming the heavyweight champion in 1964 at just 22 years of age by beating Sonny Liston in what was supposedly a big upset, at that time.
Following his heavyweight status at such a young age, Muhammad Ali never looked back; as he went on to dominate the sport by beating his oppositions to major titles.
Till date, Ali is seen as one of the iconic sportsmen in the last century, and his career statistics of 56 wins – involving 37 knockouts and just 5 losses, made him one of the most powerful boxers, ever.
Some of Muhammad Ali's exceptional fights which set him on the pedestal of greatness, were fights against Sonny Liston, his triple match-up against Joe Frazier and his bout against George Foreman.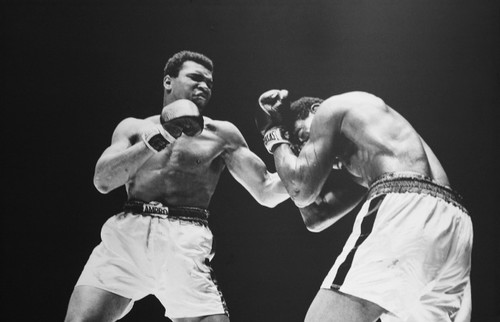 Throughout his life, he was viewed as unique for his principles and values such as racial freedom, which he upheld throughout his career.
He was also famously recognized for refusing to be drafted into the United States Army to fight in the Vietnam War. The outcome was a jail sentence for him and a suspension of his boxing license, which he eventually fought successfully.
Ali was largely known to have popularized the trash-talk attitude and practice of taunting oppositions in pre-fight meetings and interviews before the fights and sometimes even during the bouts.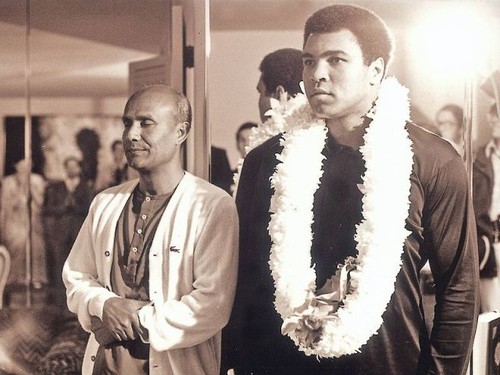 Muhammad Ali was quite the charm in his days, for his vocal prowess and his fighting style.
One of the remarkable records he achieved in his time included being the first heavyweight boxing champ to win the heavyweight title belt on three occasions.
Sadly though, after years of thrilling the boxing world with his amazing charisma and fighting skills - to the detriment of his health, Muhammad Ali suddenly became very ill.
He was diagnosed with having the Parkinson's syndrome towards the later stages of his career, and despite calls for him to definitely retire, he fought a few more times before he finally quit boxing.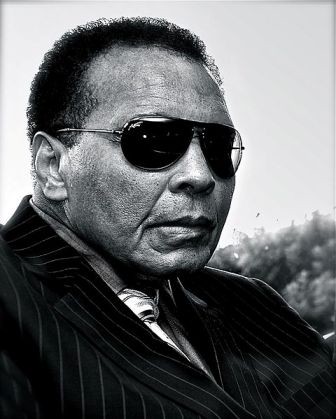 It is thought that his later fights, especially the pounding he had suffered in the hands of Larry Holmes may have accelerated his deterioration due to Parkinson's.
Muhammad Ali a.k.a "The Greatest" eventually died in 2016, after years of dealing with one form of illness or the other, ranging from pneumonia, to respiratory issues and septic shock.
The world famous boxer was 74 years of age when he passed away, to great tributes and eulogies from fellow sportsmen and elite celebrities across the world.
---
Did you follow Muhammad Ali's boxing career? How would you rate the legendary and self-acclaimed G.O.A.T?