Kuala Lumpur, Malaysia - Manny 'Pacman' Pacquiao proved again that he can still rule in the ring with his strength to the world.

Pacquiao defeated Lucas Matthysse in the seventh-round knockout where he won the World Boxing Association welterweight world title at a showdown at the Axiata Arena in Kuala Lumpur, Malaysia.
Pacquiao in first round control the fight and patiently wait while making sure that he will not be careless. He always focuses on hard punches and power punches where that strategy results in a knockout.
Pacquiao said that he has not done yet and that he has owned it to his country.
It is Pacquiao's 60th win in which his victory was doubled because President Rodrigo Roa Duterte was very pleased with Prime Minister Mahathir Mohamad.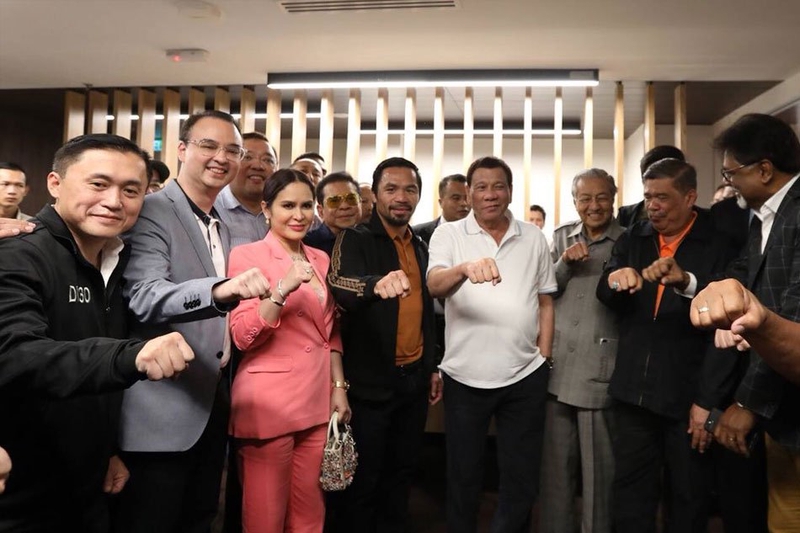 Since the 'fighting senator' defeated Miguel Cotto in 2009, now Pacquiao won again against Matthysse with the uppercut straight to the Argentine fighter.

Pacquiao knockout Matthysse three times, first made was the uppercut in the third round.

Next in the fifth round when Pacquiao hit the enemy's chest, Matthysse again struck.

When he was dropped in the seventh round, the referee Kenny Bayless called the fight and then Filipinos scream out loud while watching the fight.
Opinion about this article
It was a great win for Manny Pacquiao where he did prove that he can still fight in the ring and compete with younger generations of boxers. What really gives him courage and strength is the total support of Filipino people.
He dedicates his win to Filipino people as well as to his country. With this win, there is still the possibility that he will be matched with other generation of boxers or Matthysse will have a rematch fight with Pacquiao.
Whatever the decision of Manny Pacquiao, as a fan, I will totally support all of his matches.