Hello! Friends,
I brought to you a sudden loss in the world of boxing this time. Sometime last month Spanish football star José Antonio Reyes was reported dead after a car accident. On Sunday sad news was reported as that legendary fighter Pernell Whitaker loses his life in a car accident that happened in the street.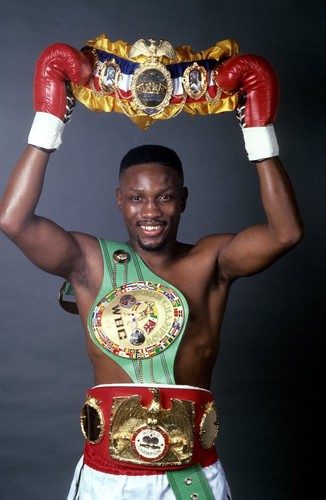 Pernell Whitaker popularly called Sweet Pea by fans was hit by a car when crossing the street. Sweet Pea was a boxing legend with a record winning world titles on different four weight classes and he has reigned over time as the Magazine Ring which is the pound-for-pound complete four years.
His death was declared on Sunday by his son and Whitaker was 55 years of age before his death. He started his fame boxing career in 2006 and with his fame, he was rated as the best fighters ever.
He has great records has his fight with Oscar De La Hoya and Julio Cesar Chavez was a controversial fashion till the end and he only recorded four lost in his 46 professional fights in his lifetimes.
The Sweet Pea as his fans do call retired from the pro fights in 2001 to become a trainer and reported dead last Sunday.
May His Gentle Soul Rest In Peace!