Its been long here but again, I still follow sports news as boxing is one of my favorite sport. Two months to a great fight between Pulev and Anthony Joshua but from the look of things, I am not sure this fight will hold following the pandemic and it might result in Fury and Joshua fight at the end.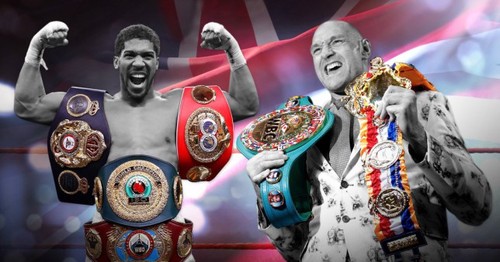 Kubrat Pulev is set to face Anthony in June where Joshua will need to defend his WBA, WBO, IBF and IBO heavyweight titles which are scheduled for June 20 at the Tottenham Hotspur Stadium in London. Further to this, the defeat encountered by Deontary did not stop him from challenging Fury the third time after two times draw and one defeat with him and the Bronze Bomber still push further to challenge Fury again. With this in place, Hearn feels the fight between Joshua and Fury is still possible due to the month this is going to happen and there is every possibility the pandemic will be over by then, looking at the fight fixed to end of the year.
Yes, Joshua meeting Pulev come June 20 and Fury meeting Wilder on the ring but according to Hearn, they will pay off both fighter so that Fury and Joshua fight must come up next as WBC will love to return their activities with big fight sooner to return their financial gain that this pandemic has affected. He said it will take a lot of persuasion to the two fighters because if Joshua and Pulev fight is postponed, Fury with Joshua will be a serious possibility.
Hoping to see the pandemic over soon and the action starts on every angle. I want to see Fury and Joshua fight and determine who is the greatest!
Many believe Fury will conquer Joshua but I can say what will happen between them both until when both face each other!