Its weekend and will win the next fight between Fury and Joshua has become the gist in the boxing arena. Many believe Fury will box down Joshua has he did with Deontay and one of them that expresses this is Frank Warren. He mentioned, Fury is a world-class above Joshua in all terms, skill, strength, and movement.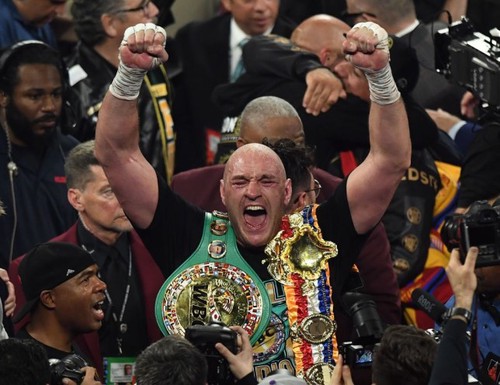 Warren a promoter said with the look of the thing, the fight might be scheduled for February if they can come through the scheduled fights against Kubrat Pulev the Bulgarian which is for Joshua's case and Fury also needs to settle with Wilder. By February all the heavyweight belts would lay down on the line and Fury been an unbeaten fighter will be too much for Joshua according to Warren.
Will Tyson do the same to Joshua as he did to Wilder?
I got to know that Fury is a very strong fighter with a strong chin, great boxing brain, great hand speed, great footwork, very brave, even if he's on the floor, he's maddened fighter. In the case of Joshua, he was exposed by Ruiz in his first fight, which was terrible and He has to train hard for the rematch which gave him victory in December 2017.
Okay, do you think Joshua can <gwmw class="ginger-module-highlighter-mistake-type-1" id="gwmw-15871329740190856434405">outbox</gwmw> Tyson? Do you think Anthony Joshua got a better chin than Fury? What of his punch, Is AJ punch bigger than Fury? I feel Fury is more game than AJ and I am still looking for fighter what will happen in the ring on a set day.