Hello! Fellow,
The day is approaching gradually and confidence keeps arising. Some days back I submitted review of Joshua Anthony rematch against his opponent Andy Ruiz which I believe is going to be tough.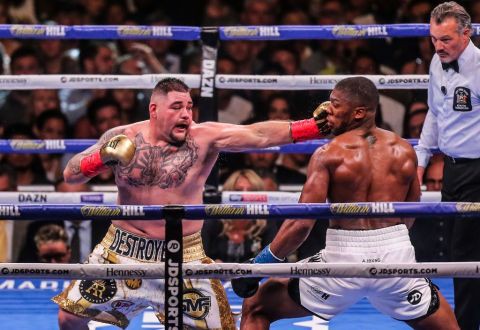 Andy has made declaration following his title and claimed his confidence to win Joshua the second times. Knowing that Andy is the present heavyweight WBA, WBO, IBO & IBF champion with a shock he rendered to Joshua after seventh round at Madison Square. He is so sure of his intention to do it again and ready to pick Deontay Wilder WBC which will complete his heavyweight collection. Will this be possible?
The hope is there due to the fact that he has done it before and he's looking up to great height for himself why Joshua Anthony is trying to regain back his lost, Andy is raising up his own confidence to defeat Joshua come this weekend.
On the other hands, Joshua is full with different opponent from Tyson down to Wilder and this fight is going to be an interesting one
At the moment, the fight between Andy Ruiz and Anthony Joshua should be announced soon and we shall see whether he will claim the completion of heavyweight collection or Joshua will claim back his belt.