It's norms in boxing challenge to defend your title as a boxer and it already due for Joshua Anthony to defend his title against the Bulgarian Kubrat Pulev. Will this happen? This is a question many are asking looking at the pandemic situation.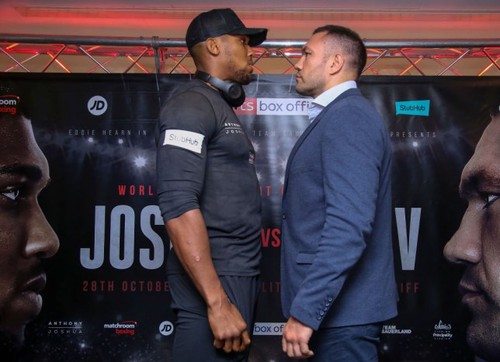 At the moment, the fight between Anthony Joshua and Kubrat Pulev has finally rescheduled with no date announce and with this fact, it may lead Anthony to only be on the ring once in 2020 if the pandemic did not subside early. It was planned for him to have at least two fights, one in June and the great one with Fury by the end of the year.
The mandatory challenger Kubrat Pulev fight been promoted by Matchroom boxing and 258 management in association with some top rank and epic sports entertainment will have to be on hold due to the announcement of its postponement and this may lead to Fury and Joshua fight only for this year as declared by Hearn (Joshua's Promoter).
Kubrat has recorded three wins since he came back from his shoulder injury and this has positioned him on a mandatory position for a world title shot again with Joshua but pandemic may make him end up to wait later in the year after his first attempt was with Wladimir Klitschko in 2015.
Joshua Anthony is ever ready for anyone that comes first but if the match fixes for July it's very possible to still box Fury by November or December but it is not July it means that Joshua would go straight to meet with Fury while negotiating with Pulev.
We hope the pandemic will be over soon so that all of us can enjoy watching this fight upcoming.