Hello friends,
Let's talk about boxing this moment.
Its seem like Anthony Joshua will be out of boxing game if he fail to deliver. We remembered some weeks back he lost his title to Andry Ruiz and its seem like his career won't continue again.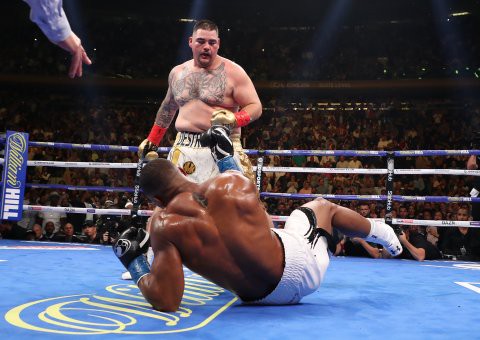 This lost has brought in so many speculations as the Gypsy king himself (Tyson Fury) spoke, Anthony Joshua needs to demand for rematch to win back his title and further convince his followers that he's still in boxing game.
His last game was horrible as Andry claim his heavyweight belts which four knock down before seven round he gave to Joshua is more like he can't continue as heavyweight champion again accept he want to prove himself on the ring.
Tyson has said it, if AJ fails to beat Andry in his rematch comes hopefully this weekend, he should hang his glove and AJ also declared this and said there is not sweet in him continue fighting other fighters if he fails to knock down Andry.
Now as is it, Joshua needs to engage himself in learning strategy to knock down Andry to brought back that attention he has for his fans and the major thing he's needs now is mental coaching to win back his title. AJ declared if he lose to Andry he will retire but he knows he won't with determination.
We hope it all good with him in the rematch coming up hopefully this weekend.
Thanks.