Happy day to you all.
Let's talk about sport today. I am a fan of boxing sport and for some days now charity fighting game is the major push in boxing arena this day and seeing boxing legend comeback is a beautiful moment to watch their training section. Just last week Evander Holyfield announced his comeback to the ring and from the look of thing Mike Tyson and Holyfield will meet for the third time on the ring in which Holyfield defeated Tyson back to back. Holyfield is 57 years old as against Mike Tyson 53 years although both still look great in shape and strength and their training section shows that they are still energetic but not to go the extreme of fighting Fury, Joshua, or Wilder.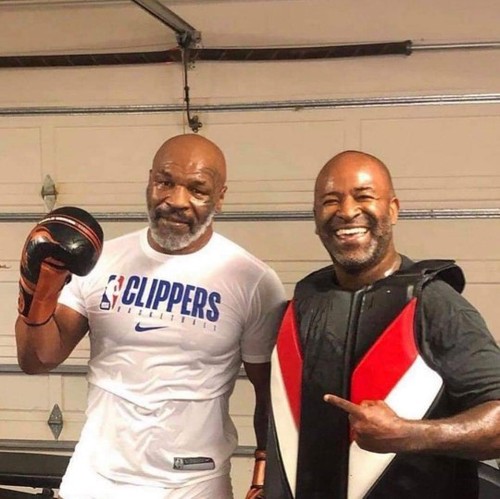 The last time Holyfield was on the ring was 2011 while Mike Tyson appeared last in 2005. Holyfield mentioned it on his tweet that the Champ is back and ready for the exhibition matches which follow charity and with the hashtag #unite4ourfight. He has started his training to promote the charity set before him and other legend. When Tyson discovered Holyfield comeback, he has stepped up his training and the recent one watched revealed that he's ready for the charity game and hopefully Holyfield might be the first to go down with him.
Recalled, Tyson was defeated back-to-back by Holyfield and he was also disqualified for biting his opponent's ear after second fight but this does not stop him from preparing to be part of the 4th round of exhibition fight for charity. Despite Tyson's age, his trainer MMA legend Rafael Cordeiro confirm Tyson speed and shoot is still the same as usually and the video clip below revealed same.
https://www.instagram.com/p/CADjPgOl_Nw/?utm_source=ig_embed&utm_campaign=embed_video_watch_again
This exhibition for charity will be an interesting and I won't miss any of the fight to see what this guys have in stock to offer the boxing community.