The boxing arena is getting more interesting at the heavyweight champion releasing the understanding he got from Deontay Wilder's motives of insisting on the third fight with him, as expressed by Fury. The last fight earlier this year was comprehensively outclassed and the heavyweight rivals in 2018 contested a controversial draw but in February 2020 it was an emphatic victory with closure in seventh-round stoppage.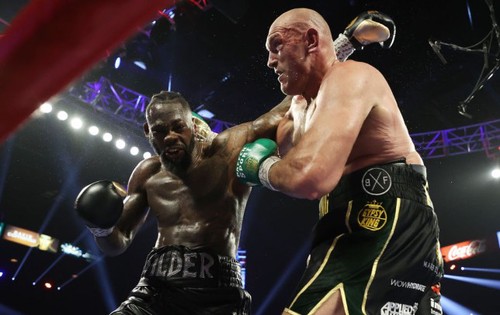 Shortly after the defeat, Deontay confirms the rematch clause with no delay time and with the pandemic which now decimated the sporting calendar has affected his fight which would need to wait till the end of the year. Fury claimed that Deonday motives are financially driven focus and it has nothing to do with a desire to reviving his tarnished boxing reputation. Can this be true?
From his claim, he said, he never knows how many big games Deontay has left after domination as he had, and the understanding of how to pay his bill from the money he will make from a big fight is quite understandable. He further said American fighters and sportsmen like rockstar's lifestyle even though they are not. He claims may be right, but most of the sportsmen are in for money and do all they could to achieve there aim with the title.
The moment you put money first on a journey of life there is a possibility to fail and be defeated. If truly Deontay is in for the third fight because of the money, then, he's already a failure before the fight.
Let's be on the lookout to see what become of Deontay and Fury fight in some months to come.