Now the King is ready!
It has been debated and challenge between Tyson Fury, and Deontay Wilder on when will both of them meet again! The debate is finally over after the Gypsy King agrees with the said date of rematch with Deontay Wilder and the rematch will be on 22 February. Their first match was a hot one, which left both end with the same point and no victory was declared as it ended with a draw and since then both has been looking for a rematch.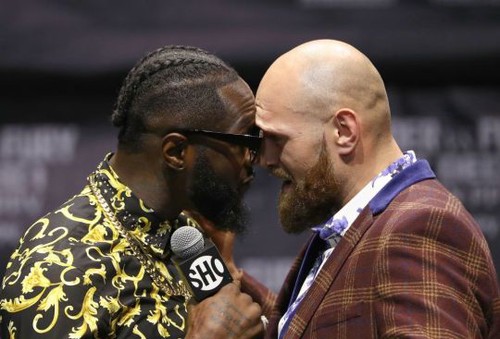 The rematch that is being scheduled for 22 February will be the day of knockout any of this heavyweight champion and the match will hold in the United States in which Fury promise to knock Deontay down comes 22 February.
Last Month the Gypsy King knockout Tom Schwarz in the second round has the boxer lost his first fight with blood gushing out of his nose last month, although Tyson will still have a moment to fight before the close of the year and the fight should either between Bob Arum or Warren and this may take place in New York city, but the big fight will be on 22 February as the whole world will come to see the end of the controversial game that happened between Fury and Deontay last year December.
There is one of the disgraced boxer Miller Jarrell, who is ready to take up Fury in October, he was suppose to take up Anthony Joshua in June before he failed a drug test and was disqualified. As Fury has many fights await him, so is Wilder will take up Ortiz come September to defend his title called WBC.
I hope the fight between Deontay Wider and Ortiz will not be like that of Joshua Anthony that cancel the Fury fight against AJ.