Hello! Friends,
In the world of boxing, I cherish one attribute which is boldness and I have sighted this in many boxers from their statement and posture. Fury is planning for a rematch and also Joshua Anthony planning also but AJ still find a moment to look into Wallin fight against Fury as AJ looked at him as a very low-tier heavyweight.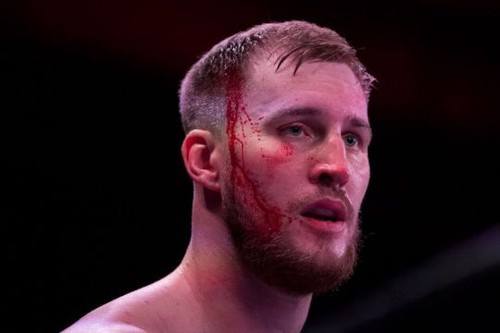 I have known AJ as someone with the charisma of looking down of some boxer and I feel that's what caused his defeat against Ruiz in June. He hits Wallin just because the boxer was selected to face the Gypsy King and he mentioned that as for him, he can't fight Wallin because they are not at the same level. He classifies Wallin to not belong to the elite level.
The Gypsy King himself responded to the statement declared by AJ and let him know his stand. Wallin has never allowed the AJ statement to weigh him down rather build up his courage as the boxer plan to face Fury next month. Wallin mentioned, I never care about who I am facing, everyone has the charisma and potential to win.
Also, Wallin accepted the fact that he may not be in the category of the elite, but he so confident he is among big names when talking about boxing. He declared with confidence, AJ knows I am a good boxer and no pressure on me against the coming fight. He expressed the fact and a solid one which is, every fighter goes into the ring to give their best, so therefore, there is nothing to panic about, I will only go there and do my best.
The motivation continues as he expressed his happiness towards the match next month, saying this has been his dream since he started boxing 13 years ago and is more like the dream has come through. He found himself fighting the best heavyweight in the world, a man that is very skilled that always use his body size well. With the confidence in Wallin, this will go along way to shut the mouth of AJ towards his direction, but I doubt victory on the Wallin side in Las Vegas comes September 14, 2019.