How does he tick?
Tonight Deontay Wilder defends his World Championship belt against Tyson Fury. If the latter is considered to be the most eccentric boxer in the scene, Wilder is in no way inferior to him.
Crazy guys - that much is certain - the boxing business had barely namable numbers. Whether Mike Tyson, Shannon Briggs or Tyson Fury: the lists are as lavish as they are endless.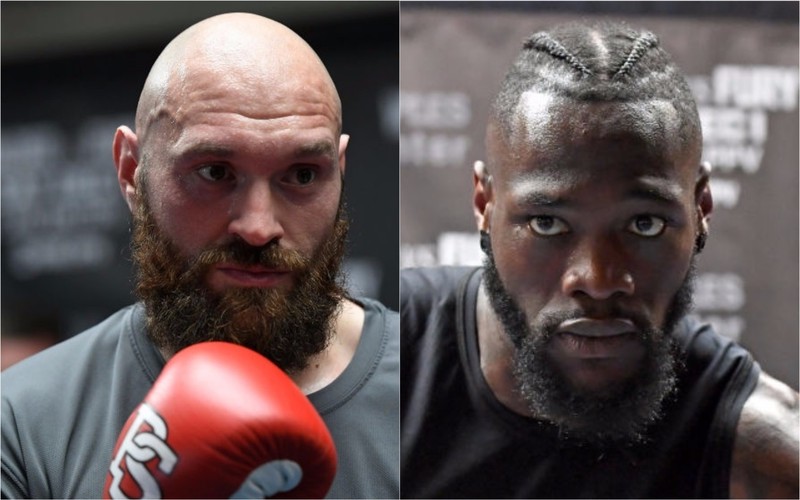 That Fury was the last one to occupy the whole boxing world with his demeanour. His triumph over Vladimir Klitschko was followed by an unprecedented crash into depression, drug abuse and vulgarity. The consequence was the withdrawal of all three World Cup belts, which he had conquered with difficulty against Klitschko.
On Saturday Fury gets back in the ring and fights for the title of the WBC. His opponent is a man who surpasses even Fury in his radiance. It's one of those crazy guys, unconventional and eccentric, who seems to magically attract boxing. His name is Deontay Wilder - alias "Badman".
Wilder writes US boxing history
The 33-year-old American is undoubtedly not a blank page - quite the opposite. In 2015 he brought Bermane Stiverne to his knees and became the first US World Champion after Briggs, who last won the title in 2007.
"One day I will be heavyweight world champion", Wilder had once said, when the title was still far away. "When the time comes, remember that I prophesied it."
That prophecy came true, even though his path could not have been more stony. Wilder attended college at the age of 19 and aspired to a career as a professional footballer or basketball player when his girlfriend Helen became pregnant. The shock diagnosis followed: the unborn child suffered from the rare disease spina bifida, a malformation of the spine leading to severe walking problems and, in many cases, a life in a wheelchair.
There was an abortion in the room, but Wilder and his girlfriend decided vehemently against it.
"I am a very faithful person, believe in God with all my heart," says Wilder. "Every person who comes to this world has the right to life.
Wilder: "What I do is easy.
The 2.01 metre giant gave up his dream of being a professional athlete for the time being and began to do various part-time jobs to keep the family afloat and above all to cover the high medical costs. It succeeded. Naieya saw the light of day and was well looked after.
And indeed, the miracle happened. After huge complications and several operations the girl learned to crawl and walk.
"If she can go through all the pain and suffering, then what I do is easy," Wilder told the telegraph.
The fighting seems to be in the family. Wilder did not enter the professional boxing business until 2008 - after winning the Olympic bronze medal. From then on, a unique success story developed. Wilder triumphed in all 40 fights and even knocked out 39 of his opponents. The US-American is feared everywhere because of his unorthodox way of boxing. He has a range of 2.11 meters and his long swingers constantly put the opponent under pressure.
"Badman" with love for weapons
But Wilder wouldn't be Wilder if his person stood alone for boxing. He constantly draws attention to himself with statements that oscillate between remarkable and strange.
Wilder cultivated his nickname "Badman", which goes hand in hand with the fact that he considers himself the "worst man on the planet". He also once said in an interview with the world that he was a "monster with a killer instinct".
As far as "killing" is concerned, many things are not alien to him. Wilder is a weapons lover who even has a bazooka at home.
"If you shoot with it, it's crazy," he explained to BT Sports. "When I first shot it, I put it away for a week because it was just too much power."
He shoots with different weapons every weekend, it's a kind of therapy for him. He also has many bulletproof vests: "I have enough for a whole army.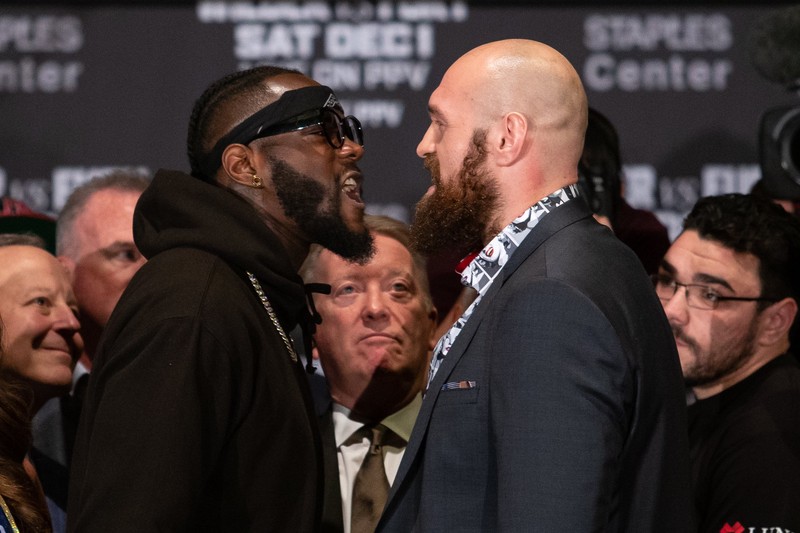 Duel of the bad men
The fact that Wilder also has a very tender and understanding side becomes apparent when he talks about having children. This is how he would sign it if a process were invented that would allow men to carry a child. This is an unusual feminist approach that is rather rare in the macho business of boxing.
"I'd like to know what women go through," the 33-year-old told the telegraph. "If there was a possibility, I would go to my girlfriend and say, 'Let's have a baby and I'll carry it'. That's why women are the strongest beings on this planet."
In his own family, which now has six other members, he feels like the "Mother Goose": "I kiss my children six or seven times a day. They are all individuals. I love them.
Wilder has no doubt that this love will help him in his fight against Fury: "This is the time - the greatest time of my career. America has a big man, America has a badman in boxing."
But no matter how often Wilder calls himself "Badman" - his opponent Fury is undoubtedly Badman. At the press conference on Thursday, they insulted and denounced each other until they had to be separated. Only when Wilder gets into the ring on Saturday in Los Angeles and defends his title against the British will it become clear who really is the bad man.