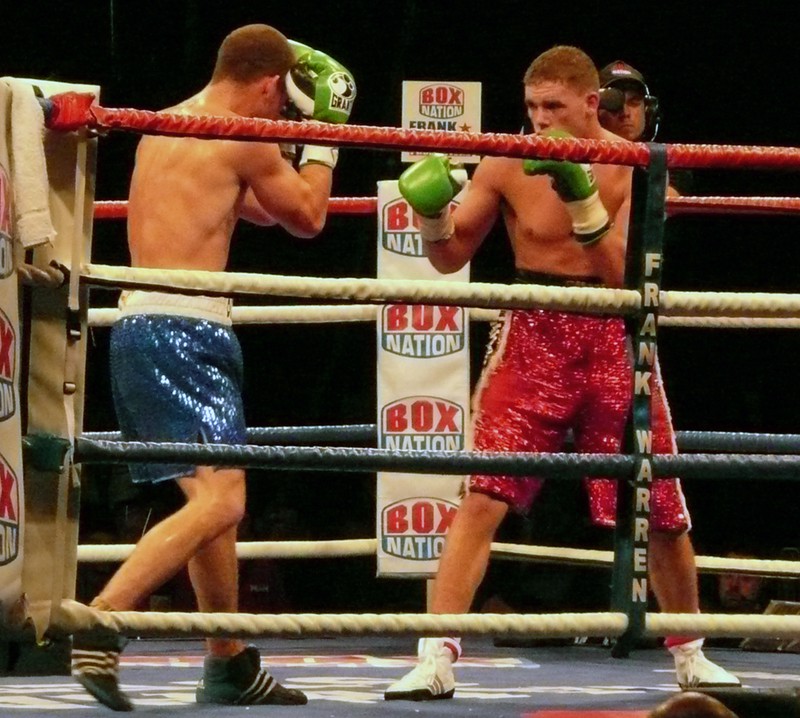 British WBO middlweight champion Billy Joe Saunders has been charged with misconduct by the British Boxing Board of Control following the emergence of a social media video that police have described as "sickening".
In the video Saunders 29 tells a woman he will give her £150 worth of drugs to perform a sex act on his friend. He also asks her to punch a passerby which she does, before driving off.
Saunders has done some bizarre acts in the past, famously throwing half a chicken at Deontay Wilder in a Nandos restaurant earlier this year. Both fighters were in Belfast ahead of Tyson Fury's second comeback fight.
In 2015 he told an interviewer, when asked his opinions on women boxers, "I think women are there for sex, every night - hard sex. A woman's there for cleaning, cooking, washing and sex". Obviously the feminists would have loved these comments.
As expected the response has been mixed but the majority of people have reacted negatively to the footage, Saunders himself describes it as banter and the incident plays out like a lot of the prank videos on Youtube.
However a lot of those prank videos are teenage level humour and you would think that at 29 years old and a professional fighter who is also a WBO middleweight champion, he would know better.
Boxing seems to be suffering more and more lately from these kind of problems and I find it terribly sad that the sport seems to be brought into disrespect by the stars who represent it.
Saunders is due to fight in October, defending his title against American Demetrius Andrade in Boston. It is not clear how this will affect his preparation for the fight, the Police are holding a full investigation into all offences captured in the video, these include abetting an assault, offering to supply a class A drug and other public order offences.
These type of videos seem to be the downfall of a lot of people these days and what might have been regarded as a harmless prank has severely backfired, however I am not sure there is ever bad publicity when it comes to raising the profile of boxing events.
What are your views on this? Should our sports stars be role models that we look up to and hold in high regard or should we make allowances and expect a certain level of thuggish behaviour, especially for some sports such as boxing?