That was a great fight!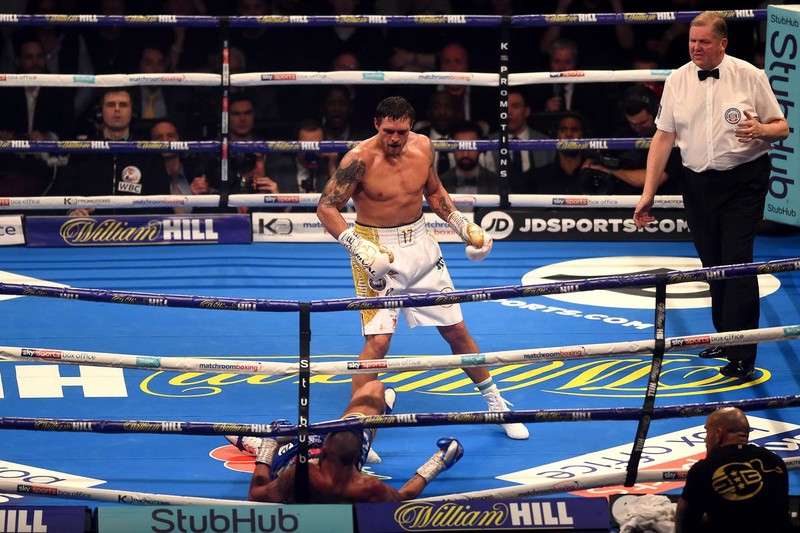 I really enjoyed this exciting bout! I was actually surprised that Tony Bellew was beating Usyk in the early rounds. He was winning rounds and landing some big shots - however, none of which really seemed to hurt Usyk that bad. But he still was landing his right and seemed to have Usyk worried at some points in this fight. Usyk stayed very composed throughout.
Still, Bellew was winning rounds but he then began to get tired coming out of the 4th and into the 5th. His output was very high and he sure was loading up on his shots, and moving with intensity.
Bellews fatigue came at a time when Usyk really started finding his amazing rhythm and didn't look to slow down at all. Usyk was in better shape, has better movement and really is one of the best. Then came round 8 where Usyk really started to hurt Tony and ended up knocking him clean out! Usyk is so sharp!
I can't see anyone beating Usyk to be honest, unless a much bigger boxer lands a bomb. But anyone of his size I can't see it happening!
Respect to both men, and respect to Bellew who graciously took the loss, and retired in the ring tonight. The end of Tony's career has been very lucrative for him, and he thanked manager Eddie Hearn for this. I can't say I agree with the post fight interview being that long, Tony was concussed (my opinion) and he repeated himself many times.
Anyway, we had a great fight and lets see whats next for Usyk! Will it be Joshua?