We all want AJ to fight the winner of Wilder vs Fury! I for sure want that next! Will it happen... I must say I am doubtful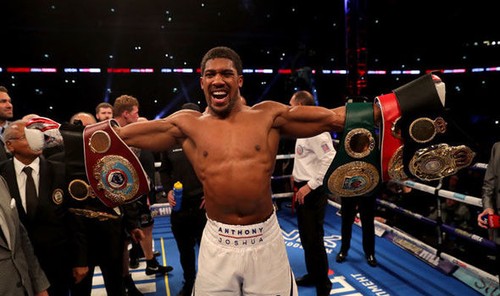 Joshua has thrown an April date out there a few times, trying to hype up the fans. But really, we all just want him to fight Wilder or Fury, given the previous circumstances of AJ being accused of ducking Wilder. I don't think he wants Fury either... anyway...
So, option 1 is Wilder or Fury, and it makes the most sense, for belts and PPV and interest etc etc. But does AJ management want him to have such risky fights? Or do they want him to keep on filling up 80,000 fans in stadiums and winning!? I wonder.. either way, any fight is a risky fight at this level.
Option 2, could be Oleksandr Usyk. What do you think about this? Usyk is incredible, and wants the fight! It could happen! AJ will have the size advantage, but not the skill.
Option 3, which I think is going to be the most likely fight for AJ next, will be winner of the December fight with Dereck Chisora vs Dillian Whyte 2. These two warriors had an amazing fight last year, and I can't wait to see this one again.
Regardless of what happens, I think AJ should fight the winner of Wilder Fury as then we have a real HW unification bout! It will be huge, and AJ could cement himself as a real great heavyweight. He started boxing late but has been very impressive so far. Lets wait to see what happens with Wilder Fury, and go from there!
Respect to all fighters!
Who do you want to see AJ fight next?
Can you see him beating any of the above?