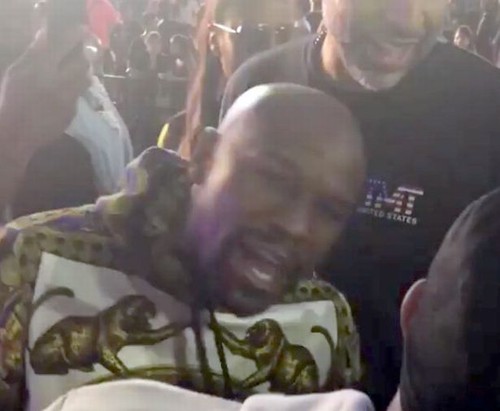 Floyd Mayweather ran into Manny in Japan and bumped heads, they got into a bit of an argument. The video is posted on his Instagram.
Floyd can be heard screamining "I'm coming back in December". And "I'm coming back to fight Manny Pacquiao this year another 9 figure pay day on the way."
Floyd has been off a year and Manny looked less than impressive last fight.
Is there any demand for this kind of fight? Will it generate the kind of buzz that will bring the money Floyd wants? Or have we moved on from the Floyd/Manny saga and era.