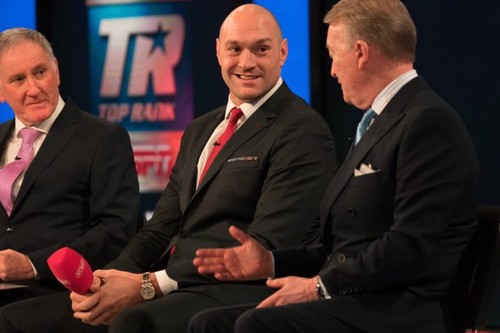 It's official! After a lot of behind-the-scenes back and forth, Lineal Heavyweight champion of the world, Tyson Fury, has signed a co-promotional deal with Frank Warren's Queensberry Promotions and Bob Arum's Top Rank.
Confirmed two days ago in a BT press conference, the deal is set to last a minimum of 2 years and is worth reportedly around 80million.
During the announcement, Frank Warren let it be known that with close to 3 million ESPN and ESPN+ subscribers, Fury now has, "The biggest platform for him to be on, and that means he is in a tremendous position as far as a boxer is concerned."
Though Top Rank's Heavyweights are few and far between, Tyson's move to the promoter means that he'll be stable mates with big fighters like Crawford, Lomachenko, Jessie Hart, Gilberto Ramirez, Eleider Alvarez, Jose Pedraza and Oleksandr Gvozdyk.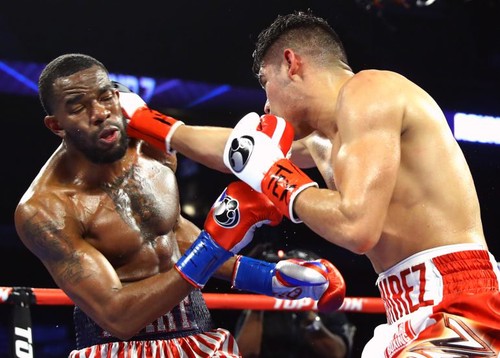 It also means however, that all of his fights while under contract will be shown exclusively on ESPN/ESPN+ in the US and BTSports in the UK.
It may be worth noting that in the US Wilder's fights are shown on Showtime and Joshua's are shown on DAZN. In the UK both are shown on SkySports. Fury has been in talks about the Wilder rematch since the final bell rang in their first explosive meeting, now however, this new contract may have just made what was set to be very easy, very difficult.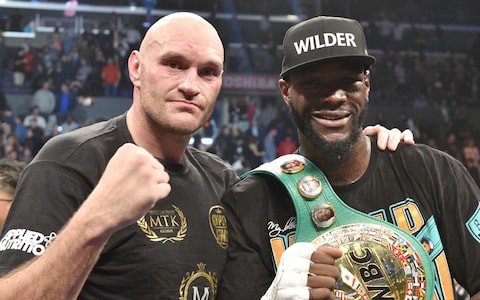 When questioned about the WBC mandated Wilder rematch, Frank, in true promoter style, managed to respond without actually answering. "Tyson wants it, we all want it...It's a different situation now, Showtime's not the only game in town… The talks are continuing but he [Fury] won't sit around...the name of the game, get out there, keep busy...and get those belts"
In Tyson's words, "The fights are more make-able now than ever. I want the biggest fights, the Joshua's and the Wilder's of the world."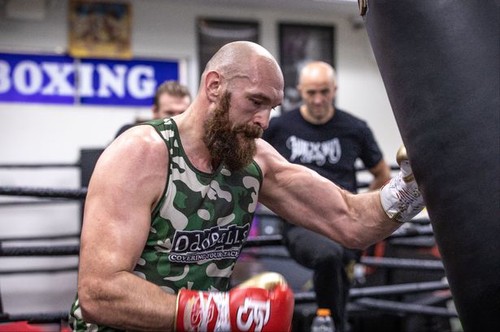 Though the opponent of Fury's next bout is currently unconfirmed, Frank stated that they're looking at a fight date that hopefully isn't too far away. "I spoke to Bob Arum last night, we're trying to sort the date out...he [Fury] wants to fight latest in May."
When asked if he [Fury] had any words for any of the many Heavyweights out there, Fury looked straight into the camera and, in his own inimitable style, shouted, "If you're watching Deontay, I'm coming for you baby!! Again! And this time you can't rip me off."
In reference to, of course, the absurd decision that their first fight resulted in a draw.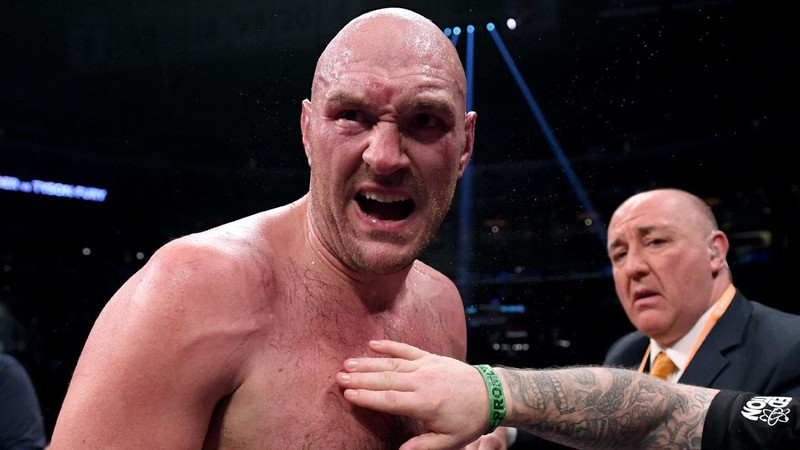 Personally, I'm excited to see how this move plays out for Fury and I hope it's more of a help than a hindrance to the level of activity he so obviously wants to maintain. He fought three times in the last 6 months, with most top Heavyweights we'd be lucky to see them fight three times in twice as long. I honestly believe he's the best in the division and I look forward to seeing him fight the best!