Let's be honest, P4P #1 is not Amir Khan. In fact, none of P4P #1 through #10 are Amir Khan; according to BoxRec, he's not even in the top 100.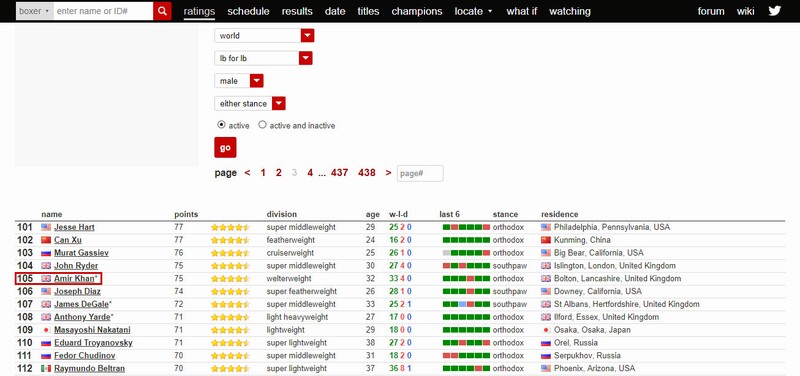 That doesn't fare well for any 32 year old who has designs on becoming a World Champion, but have we, the fans, been too harsh on him?
At 17 years old Khan won the silver medal in the Lightweight division of the 2004 Olympics, making him Britain's youngest boxing medallist. Then, at 22 years old, he beat Andriy Kotelnik for the WBA Super-Lightweight belt. Kotelnik had just successfully defended the title three times, the most recent of which was against a previously unbeaten Marcos 'El Chino' Maidana.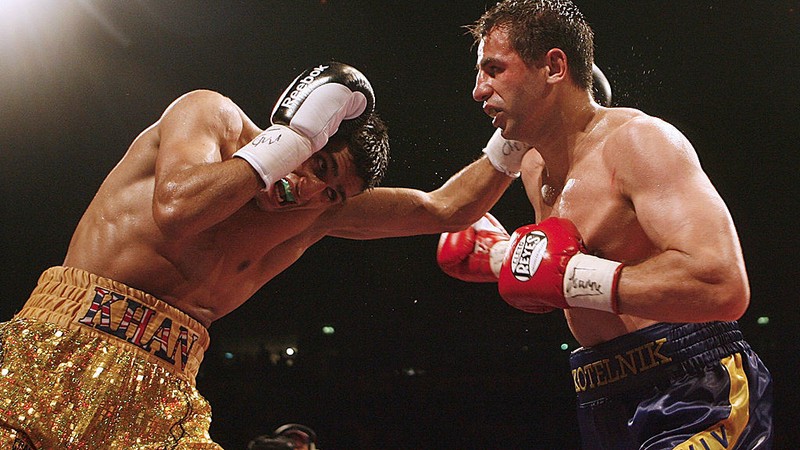 Khan held the belt for 3 years. During this time he fought off challengers Paulie Malignaggi, Marcos Maidana (both of whom went on to be world champions), and Zab Judah, who was a former world champion. Khan finally lost at the heavy hands of Danny Garcia by way of TKO in the 4th round.
Since then, Khan took a 23 month lay off but has returned in style. The first of his last two fights ended with a furious 39 second knockout against LoGreco, and the second ended with a unanimous decision against Samuel Vargas.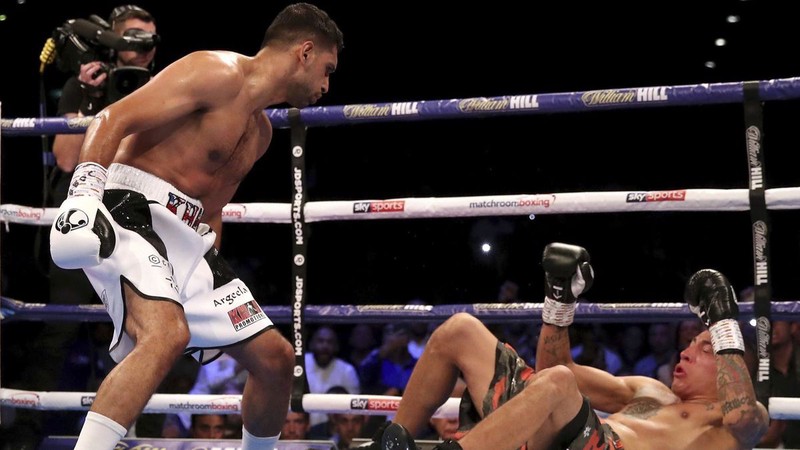 On April 20th we'll see Khan take on Crawford at Madison Square Gardens, a night that a whole section of fight fans are already calling a whitewash. But why?!

Undoubtedly Crawford is #1-#2 in the world, but if styles do make fights then I believe that he may have a problem with Khan; the main one being that Khan isn't easy to counter. He doesn't throw lazy, throwaway punches, he almost always doubles up jabs or throws combos and he has very quick feet; in, b-b-b-b-bang, out.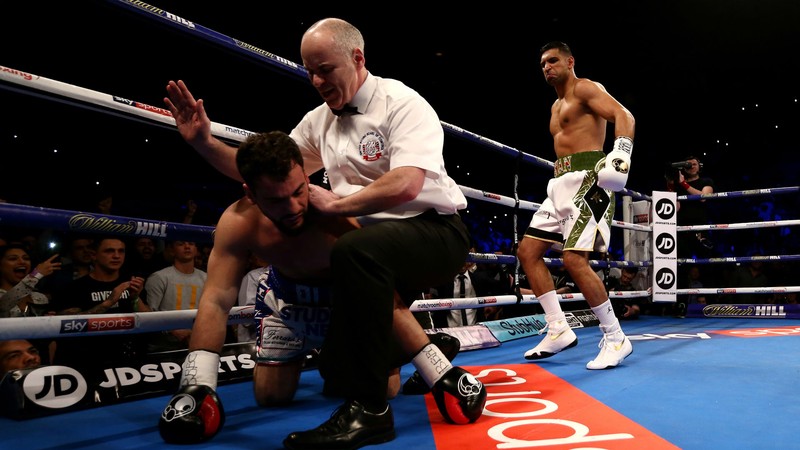 It'll be interesting to see how Crawford's timing fares against Khan's flurries, and whether he manages to negate Khan's style and turn it against him. If there's one thing that Crawford can do exceptionally well, it's adapt.
There's a whole slew of good fights coming up soon and I think we're witnessing a strong era for boxing. With the Welter and Middleweight divisions looking especially challenging let's hope that Khan can keep up!