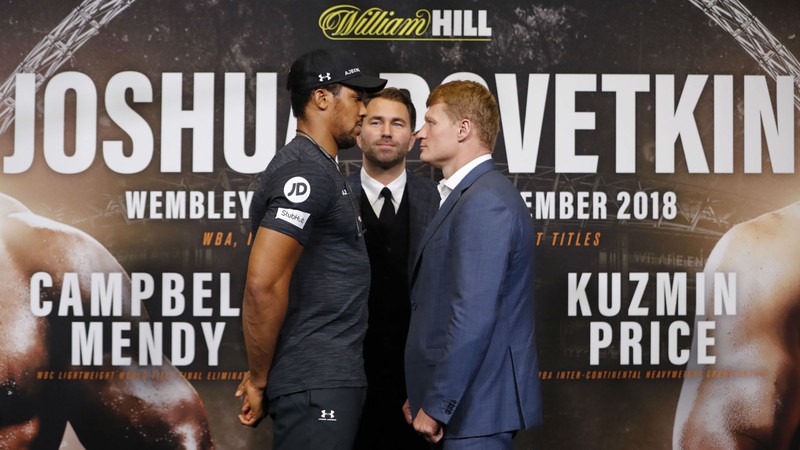 Ok, maybe not the ages, but for the UK most definitely. If he loses that is. Which I...doubt.
20 of Joshua's 21 fights have been by KO and all (bar his last, against Parker) have stopped before the 12th Round.
He holds the IBF, IBO, WBA and WBO World Heavyweight belts, he's never fought outside of the UK and is a staunch proponent of anti-doping.
It's safe to say he's basically the pride of England. In fact, I'm pretty sure he's in line for the throne.*
Povetkin is Joshua's senior by 11 years, with a 34-1 record and 24 KO's. Boxrec rank him as the 3rd heavyweight in the world (behind Joshua and Wilder) and he holds the WBA Inter-Continental and WBA International Heavyweight belts, both of which he just defended against the giant, David Price.

How do I think this'll play out?
Experience-wise, Povetkin is superior. He debuted 8 years before Joshua and has fought 14 more professional bouts. Those are stats taken at face value though, ie. Without analysing the quality of his opponents.
Regarding physicality, Povetkin stands at 6'2" with a 75" reach, while Joshua stands at 6'6" with an 82" reach.
We saw from Joshua's fight with Parker, that he knows how to handle short fighters. With only a 2" advantage he seemed to tower over Parker and perfectly utilised his height to win the fight.
However, we also saw from Povetkin's fight with Price, that he knows how to handle tall fighters. Price is 6'8" and Povetkin absolutely went to town on him, slipping inside and hitting him with a barrage of body and head shots time and time again, before finally putting him down with a completely unchecked left hook to the chin.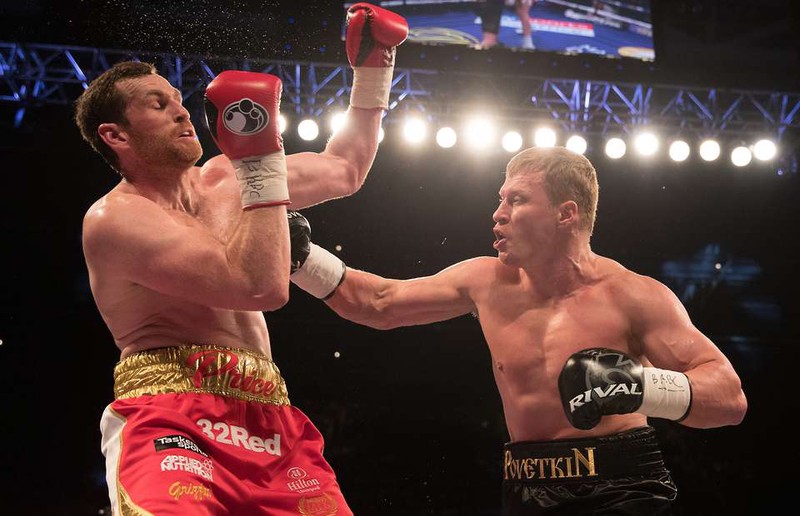 I don't want to (read: refuse to) say Povetkin is Tyson-esque, but he has a hell of a lot of body and head movement for someone so heavy set and it was undoubtedly Price's undoing.
The Joshua we're seeing in his latest training videos though looks sharp and he looks accurate. He too looks like he's been putting a lot of effort into improving his footwork– perhaps something his camp have been working on specifically for this fight?
Either way, my prediction is that Joshua will win by a 7th Round KO, at the latest. Povetkin will get inside a few times and he'll eventually drop Joshua, but to no avail. Throughout the fight Joshua will aim to keep Povetkin at arms length, and will eventually finish him with one of those titanic-sinking straights.
What do you think?
*He's not, chill.