It was a weekend full of sport event especially in the sport of boxing as Anthony takes up Alexander Povetkin for the World heavyweight title at Wembley stadium on the 22 of september 2018.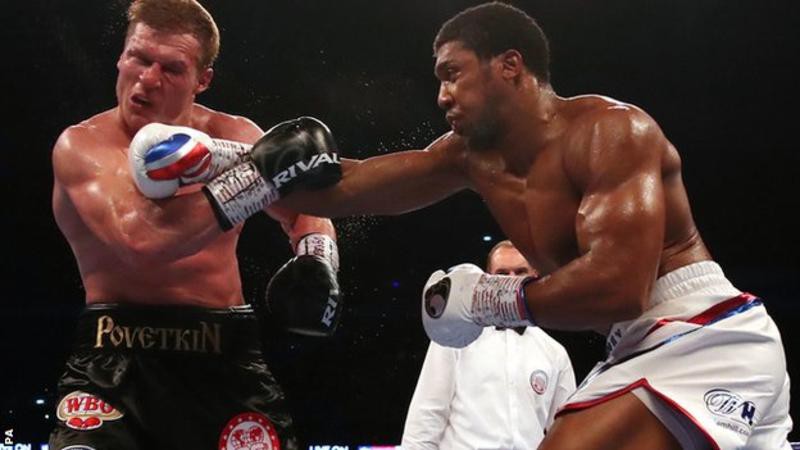 Povetkin has engage in 35 fight, won 34 fight, knock out 20, lost 1 and draw 0 while Anthony Joshua has engage in 21 fight, won 21 fight, knock out 20, lost 0 and draw 0.
Alexander Povetkin who his the former world heavyweight champion,serious and dangerous contender battle with Antony Joshua, the fight was very tough and challenging as povetkin try to prove that on the ring with his left punch which got Anthony noise bleeding in the very first round of the fight. To me it was a good start for Povetkin but as we all no what game is all about, it chances on the process. Anthony stool focus, calculating the punch he throw and concentrate on the fight.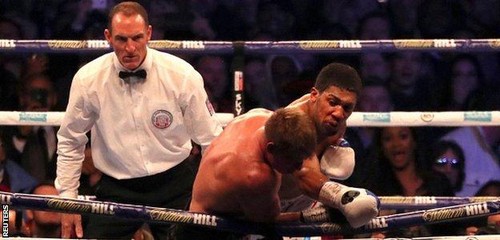 Round 7 was a knock down for Alexander Povetkin, at this point Anthony Joshua has carefully calculated povetkin on were is strength and weakness is and capitalize on that to again his victory. According to Anthony Joshua, he said that he realize that povetkin has much strength on the head and weak in the body, so most of his punch was going straight to the body through his right hand until povetkin was weak and being knock down by Anthony Joshua. A big congratulation for Anthony Joshua on this one.
WHO IS ANTHONY JOSHUA GOING TO FIGHT NEXT COME APRIL 13
well according to Anthony, he said that the next fight is april 14 but he is not sure about who is going to fight against, he promise the fan and the audience to figure out for the next fight through the social media twitter and so no. He as well confirmed that Deontay Wilder remain his preferred opponent for his next Wembley fight come April 13
Naomi Osaka at the 2018 Toray Pan Pacific Opening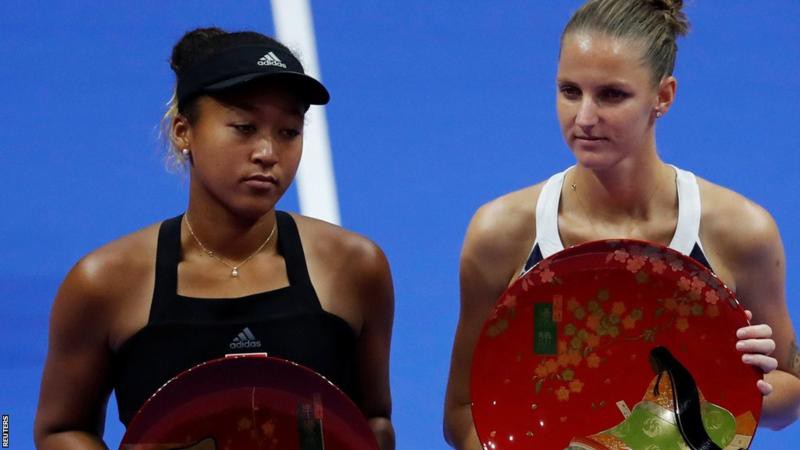 In the recent week for Naomi Osaka she has being in a great form of performance, the much important the match, the better she seems to be. she never stop winning, our game with Camila got her 10 over 10 victory to reach the TOKYO final for the second in her carrier, i think this is the best of Naomi Osaka defeating Camila Oriogi 6/2 and 6/3 in an hour of 11 minute. but new final did not go well with Osaka, as Karolina Pliskowa defeated Osaka by 64 and 6/4, Karolina Pliskowa over power Osaka to claim the tittle in just 63 minute, Pliskowa break not just Osaka but Japanese heart by the defeat, she take an exceptional performance for her to defeat Osaka Naomi, even through Osaka complain of tiredness of tiredness and plan to take some time off. I still which her the best in other games coming her way.