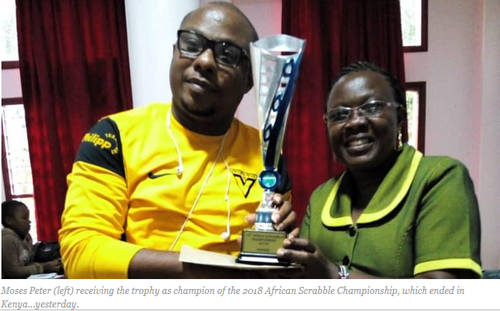 I want to start with the scrabble championship, Nigerian scrabble players in top 10 in Africa and number 2 in the world, as they prepare for the national sport festival, is a good thing that one of our own has made us proud in the African continent and I hope he will be able to translate that into the national sport festival so that Akwa ibom will be the power house in scrabble, this man has help the country to retain the title for the twelve (12) good time and personal and individually won those title, it has been so good for Nigeria and for Africa, I hope he is going to put in are very best in the state sport festival, I can remember sometime early in the year when they came back from the national youth games, I listen to his interview which he spoke so much about the lack of support which the suffered so far back home but now that he is making waves in the African continent that the do get support back home and for the young stars his being training as well, giving exposure to them, I hope the African continent can take it up from there, A big congratulation to Moses Peter.
BOXING ROOM WEEKEND UPDATE: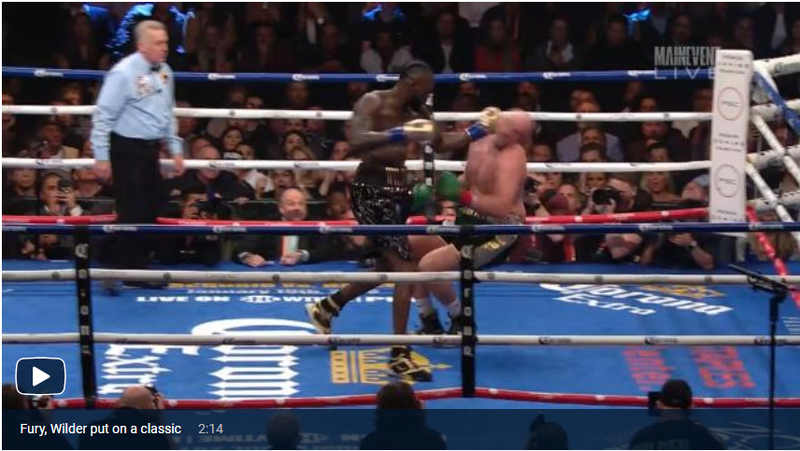 So many action take place in the course of the weekend and the count down to that long time awaiting fight was monstrous and off course it was a monsters about the look, twice Tyson fury came back from the death but it all ended in a draw, one name will be on the lips of everybody for the next couple of weeks as his judgment seem to have sworn the decision, not in the way of Deontay wilder not in the way of Tyson Fury but he stayed right in the middle, well I saw the fight and in my opinion, I will say first and foremost I saw a lot of pouch being thrown there but when looking at it critically, I think Deontay Wilder really give him a knock and for me Wilder took it home but Tyson Fury his claiming that he won the match and the referee Alejandro did something as dented boxing and a lot of people it but well, a draw was fair enough for both of them early on wilder was really pouching harder on Tyson Fury knocking him down twice and the only thing he got wrong was that most of his pouches he was rushing it, he couldn't time for it while Tyson Fury was using his experience was it was a good result for both of them, a draw was good enough, it now to look forward for a possible remark. For Judge Alejandro Rochin of United State scored the fight 115 – 111 in favor of Deontay Wilder while Judge Robert Tapper of Canada scored the fight 114 – 112 in favor of Tyson Fury and Judge Phil Edwards of England scored the fight 113 – 113 draw and so it ended in a draw but for both of them got their eye set for the future. I believe the rematch will happen now, based on Deontay Wilder "there will be one champion, one face, one name; the heavyweight division is too small to have so many champions".
THANK SO MUCH FOR READING MY POST: