The beginnings are always tough, but only the best dare to make history. Today we have the best of Betman's Spassky vs. Fischer 1972 Hive Memorial Tournament first round!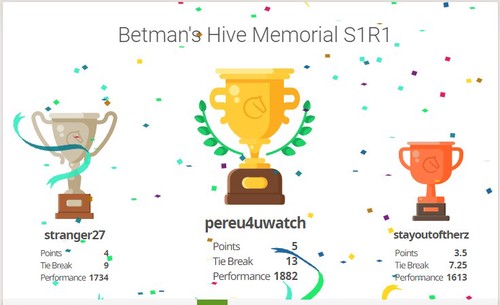 A historic pic. Congratulations to the winners! And we have another historic pic with all the toughest guys who dared to fight at this monumental event organized by yours truly: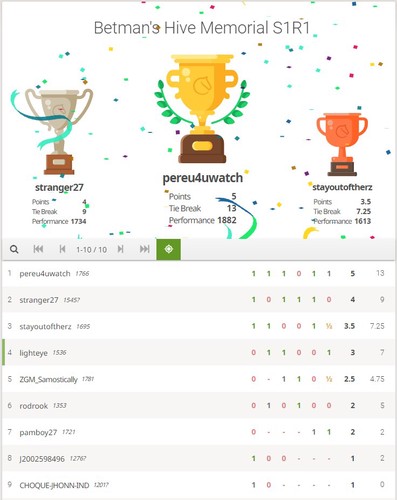 If you want more detailed view, you can have it at the LiChess tournament page:
…and Hive standings after the first round: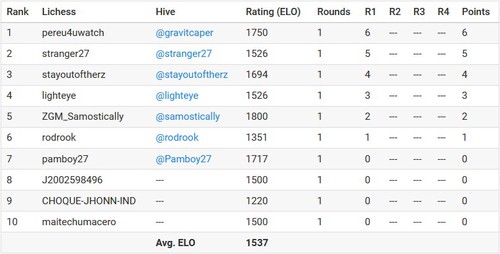 These guys are already in the game for some hard cryptocurrency. Are you sorry that you've missed this tournament? You should be. Betman regrets there was no women in this round, and there should be some:
Well, maybe next round. This is an age of miracles 😁
Next round, very soon!