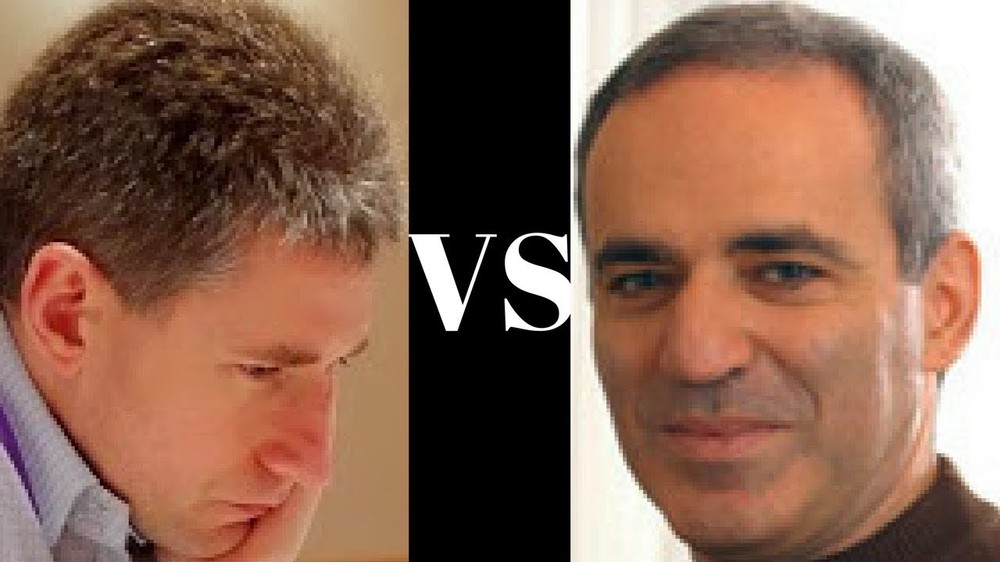 White: Michael Adams
Black: Garry Kasparov
Sicilian Defense

1.e4, c5
2.♘f3, d6
3.d4, cxd4
4.♘xd4,♘f6
5.♘c3, a6
6.♝e3, e6
7.♝e2, ♛c7
8.♛d2, b5
9.a3, ♝b7
10.f3, ♘c6
11.O-O-O, b4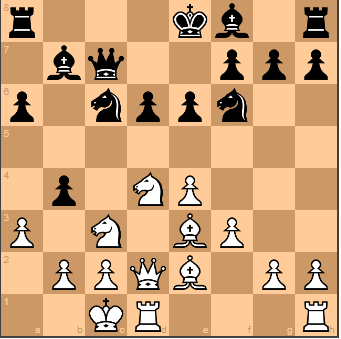 Adams with the white ones makes this long castling to sheathe his heavy artillery for the flank of the black king, but his king is seriously weakened and I think this was his mistake.

12.axb4, ♘xb4
13.g4, ♝e7
14.g5, ♘d7
15.h4, ♘c5
16.♚b1, ♖b8
17.h5, O-O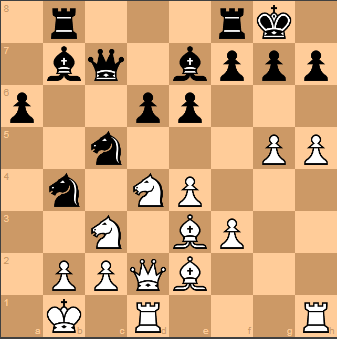 Garry Kasparov and the black women line up their powerful pieces to attack the defenseless white king and obtain a beautiful victory.


18.g6, ♝f6
19.♖dg1, ♝a8
20.♝g5, ♝e5
21.gxh7+, ♚xh7
22.♘b3, ♘xc2
23.♘xc5, ♘a3+
24.♚a2, ♛xc5
25.♘a4, ♘c2
26.♚b1, ♛a3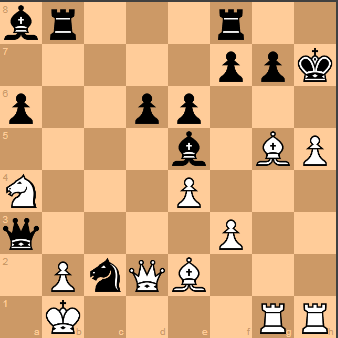 0-1
A strong attack by the whites against the black king, but their fragile white king did not withstand the counter-attack of the blacks and fell flattened with an imminent checkmate.

What do you think of this marvelous game between Michael Adams and Garry Kasparov? Why did Adams lose?