Update! The tournament has begun!
Today ended the first Scorum Chess tournament. The winner of this tournament is chess.com member GravityRipple. The second tournament although was bigger but had a much faster format and ended 10 days ago. The winner of the second tournament is chess.com member 5607648).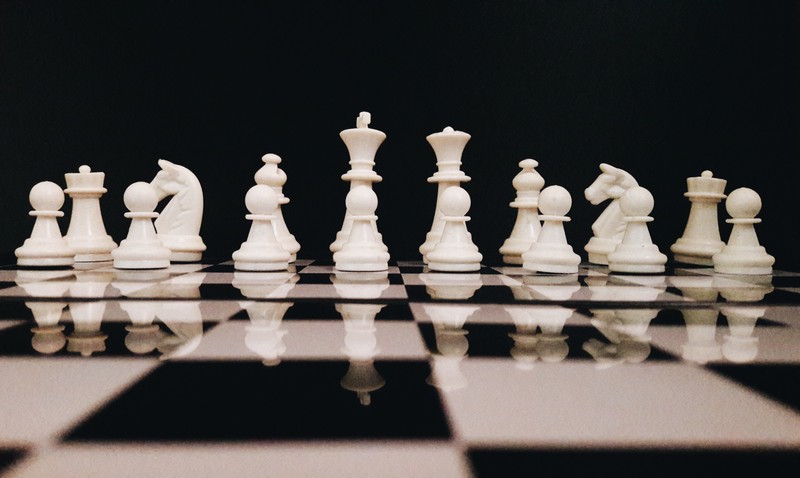 Both these players are not on Scorum (GravityRipple knows about this platform but did not show any desire to register and 5607648 spoke only Chinese so I gave up trying to explain what Scorum is to him). Because of that, I am rolling over prizes for these two completed tournaments.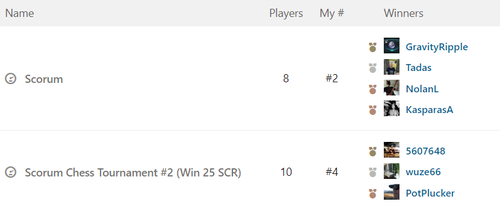 The third tournament will have 12 players. The winner of the tournament will receive 50 SCR and the player who will finish in the second place will receive 10 SCR. You will have 24 hours to take each turn.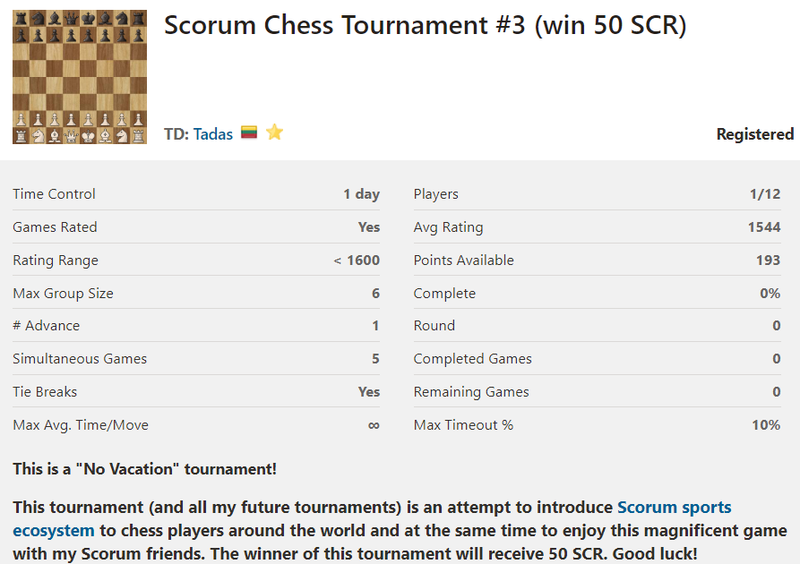 This tournament will have 2 groups with 6 players in each of them. And everyone will be playing 5 simultaneous games at the same time. The winners of each group will face off for the 50 SCR prize in the final game!

How to join the game
Go to Chess.com and click <Play Now>. Then Sign up or Log in with Facebook or Google and follow these steps: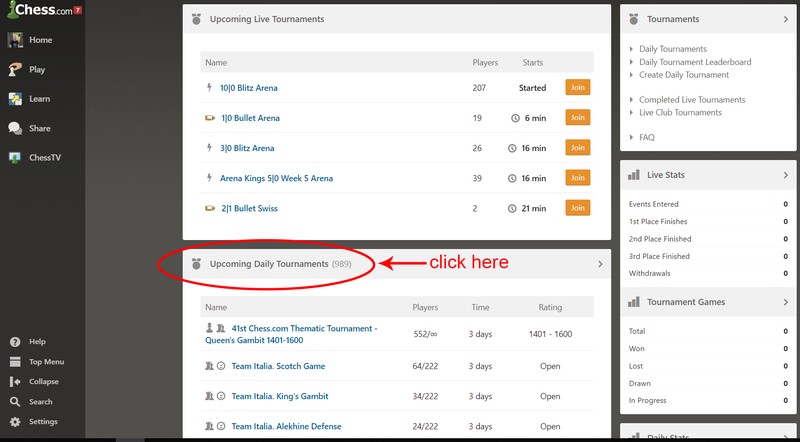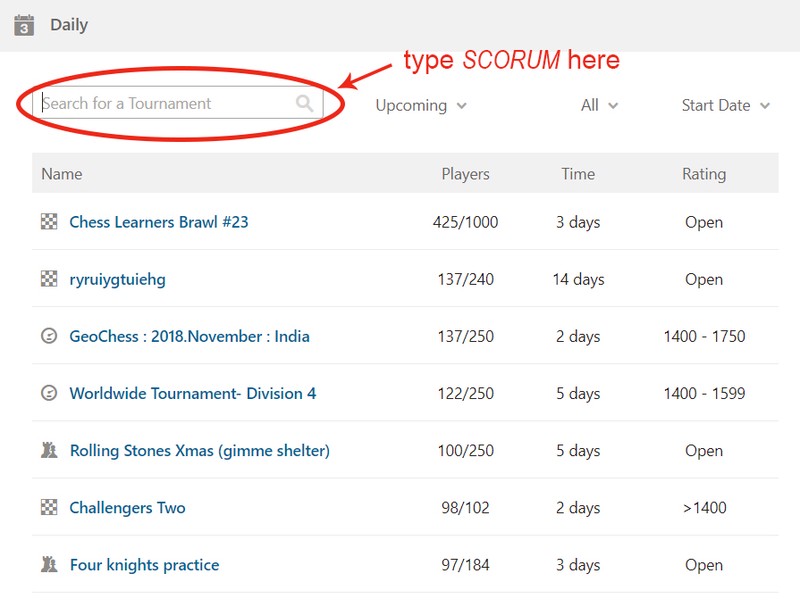 When you will do that you'll see the tournament. Just join it and wait until it fills up. You will be notified by e-mail when the tournament will start.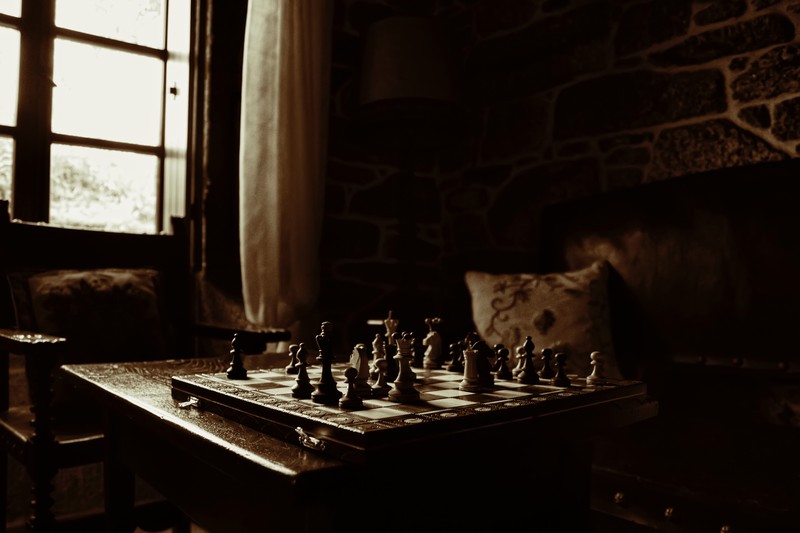 Good luck! :)