About a week ago ended 3rd Scorum chess tournament. Congrats to @voiceoff who won 1st place and 50 SCR! @potplucker and @ilkeryilmaz both finished 2nd in their groups so they both received 5 SCR as a consolation prize.

!Update! The tournament has started!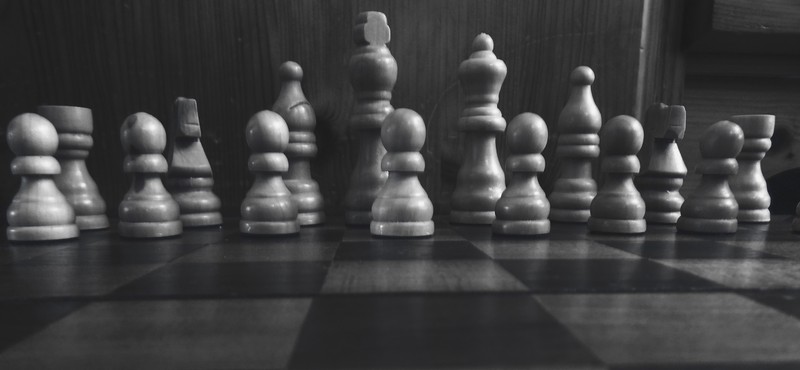 For the 4th chess tournament, Scorum witness @scorum-italia kindly donated 30 SCR so we will have a total prize pool of 80 SCR. This time the winner will receive 60 SCR and player who will finish in the 2nd place 20 SCR.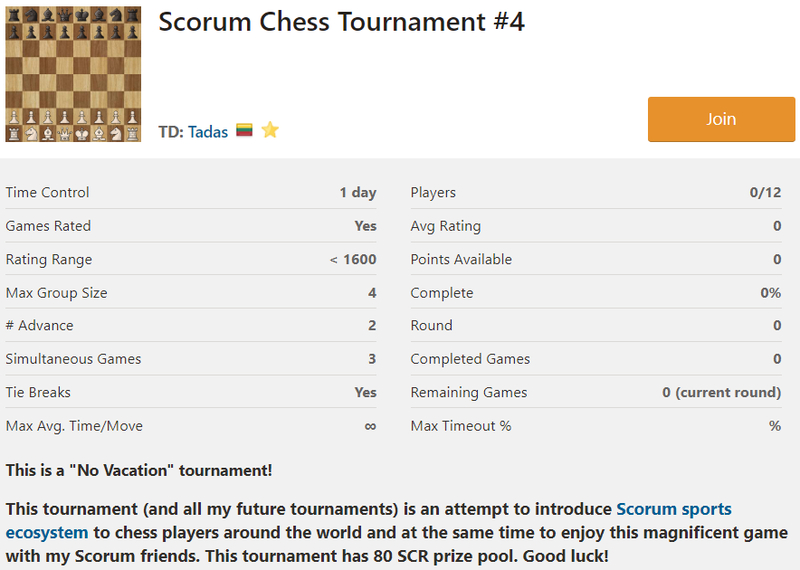 This tournament will have 12 players. You will have 24 hours to take each turn.

How to join the game
Go to Chess.com and click <Play Now>. Then Sign up or Log in with Facebook or Google and follow these steps: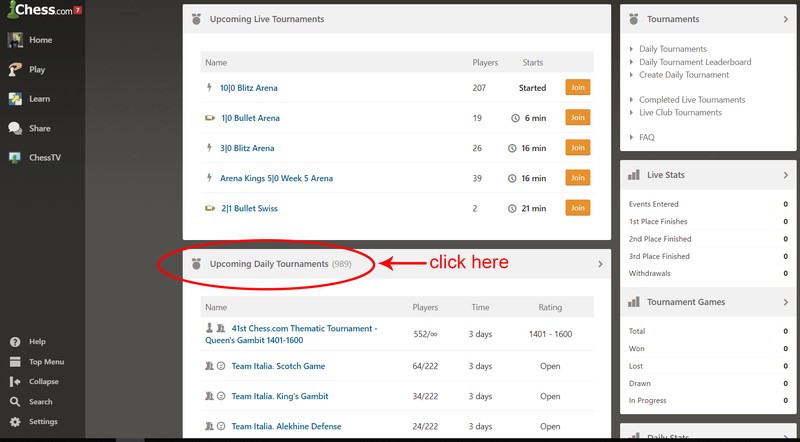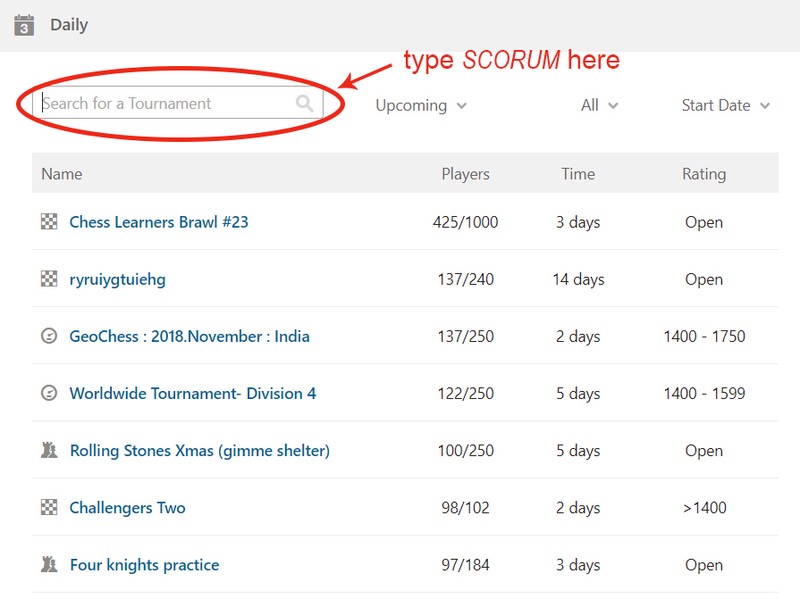 When you will do all that you'll see the tournament. Just join it and wait until it fills up. You will be notified by e-mail when the tournament will start.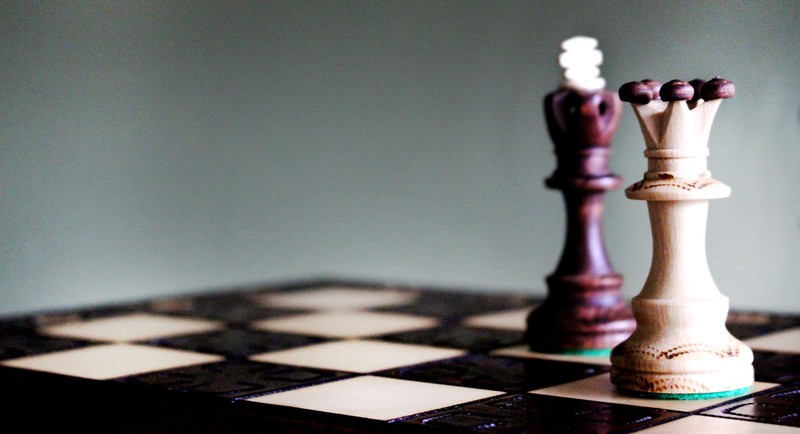 Good luck! ;)