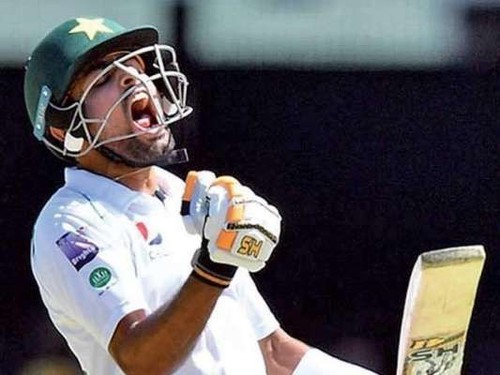 Babar Azam is the best player on the Pakistani team, and he is the only player of Pakistan, who is in the top 10 position in all three cricket formats, and is constantly going ahead with his best game, which is why Babar Azam Calculated with the world's best players۔

The Pakistani batsman has overtaken all rival batsmen in the average of scoring more runs in the last two years in Test cricket. He scored 1232 runs in an average of 61.60 in 14 Tests during that period, including his four brilliant centuries.

Australian batsman Steven Smith is second with an average of 61, he has scored 1098 runs in 11 matches with three centuries, while New Zealand's Ken Williamson is third,

He scored 1156 runs in 14 Tests at an average of 60.84 with four centuries, while Virat Kohli of India is fourth with 1934 runs at an average of 58.60 in 21 Tests, including his seven centuries.