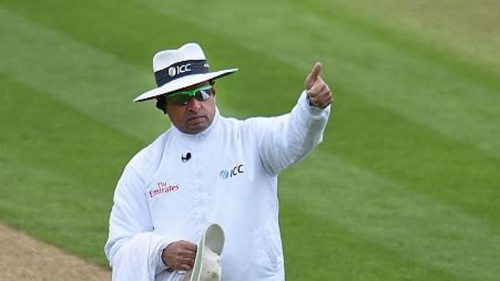 Pakistan's umpire Aleem Dar is completely Set To Make a new world record By supervising the match between Australia and New Zealand.
Yu Ricard was formerly the Westindies umpire, named Steve Buckner.

The umpire will break the world record of supervising Stevbukner's record 128 Test matches.

Aleem Dar, who won the world's best umpire award three times, recently set a world record for supervising 128 test matches for former West Indies legendary umpire steve bukner, who played the feat in the Ashes series Lords, London. He was heading for the second Test match and will now be making his world record by performing the duties of umpiring between Australia and New Zealand in a scheduled test match in Perth on Thursday. Alam Dar, 51, says that Steve Buckner is my role model and it is an honor for him to break his world record.