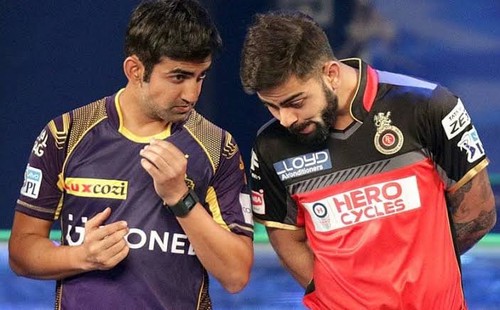 If there was a captain or a player, he would have been dropped from the team after failing for 8 years: Former opener Gautam Gambhir.
As Royal Challengers Bangalore go home again without the IPL trophy, voices are being raised to remove Virat Kohli from the captaincy. Former India opener Gautam Gambhir has said that he thinks Bangalore should now hand over the reins to Virat Kohli and other players. The franchise needs to be held accountable as Kohli has not won a single IPL trophy in eight years. let alone the captain. If any player had flopped for 8 years, he would have been expelled.
Royal Challengers Bangalore ended the IPL season this year with 7 wins and 8 losses. Under Kohli's 8-year leadership, Bangalore reached the playoffs only 3 times and had to go to the bottom of the last 3 seasons.
Gambhir, citing the example of several IPL captains, said that look at Ravi Chandran Ashwin, who captained Kings XI Punjab for two years but could not deliver and was removed from the captaincy. We are talking about Mahendra Singh Dhoni and Rohit Sharma, Dhoni has won 3 IPL titles while Rohit Sharma has won the trophy 4 times and that is why he has captained for so long because he has delivered. ۔