Hello Everyone!!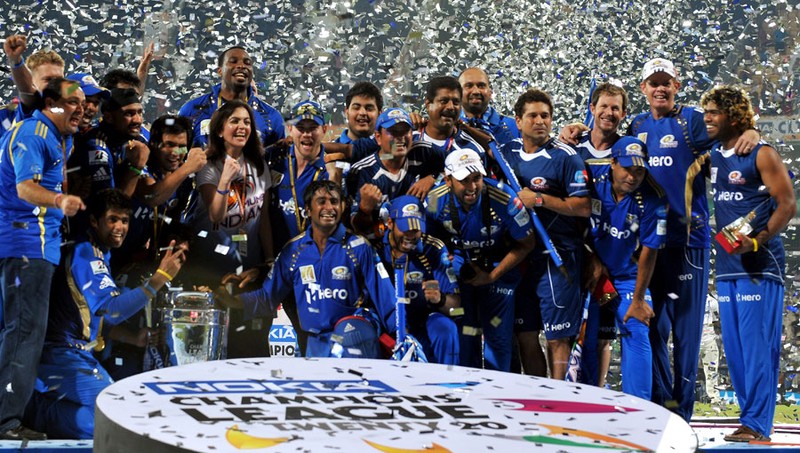 Today, i am going to tell you about a amazing match result but it is not about football but it is about cricket. As we have known that yesterday was final in Indian Premier League in which Chennai Super Kings was up against Mumbai India. Both teams were amazing yesterday and both teams played well. Till now Chennai Super Kings had faced Mumbai Indians four times in final and had to face lost in the three finals but had won one final. This match had really twist turn because at a time it seem that Mumbai Indians had no chance.
Mumbai Indian won the match with just 1 run, just one. The toss was won by Mumbai Indians and they decided to bat first. Chennai Super Kings did great job on bowling as they took wickets in earlier of the match. The most impressive bowler was Deepak Chahar who took 3 wickets and gave only 26 runs in 4 overs. Imran Tahir and Shardul Thakur also took two wickets each at the crucial moment for the match. In batting sided, Mumbai Indians opener weren't at the form. Quinton de Kock and Ishan Kishan batted really well and gave some runs for the Mumbai Indians but it wasn't enough runs but as always when there Polard there is no fear as he was the highest scorer for Mumbai Indians and had scored 41 runs from 25 balls. Polard batting was really important as there wasn't enough runs to win this match and every runs had value in this match. Chennai Super Kings did missed some catches too. The target of the match was 150 runs by 120 balls.
Chennai Super Kings had great captain which is Dhoni who did great job in captaincy as the runs was just good. Chennai Super Kings was great at bowling, When the bowling times comes for Mumbai there is only one bowler that we can see who takes most wickets without giving little runs, it is non other than best bowler Jasprit Bumrah. Chennai Super Kings opener were great as they played well and got some runs in the board. The man who almost made this match win for Chennai Super Kings was Shane Waston who played brilliant as he was in great form and scored 80 runs by 59 balls. There was huge sixes by Shane Waston. Bumrah almost took Wicket of Waston by there many chances dropped by both teams. Bumrah took 2 wickets by giving only 14 runs in four over. The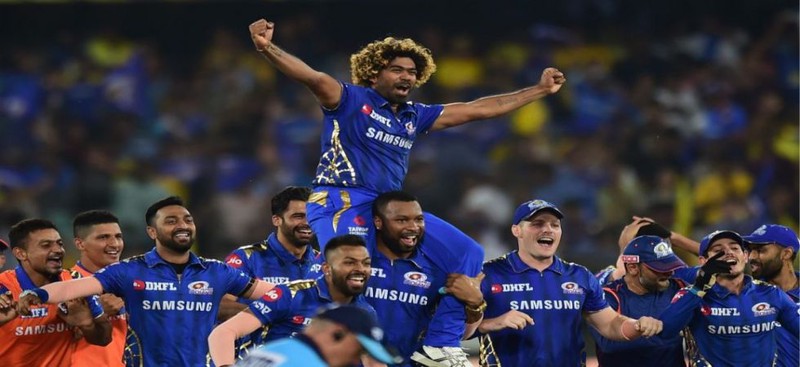 At the middle over Malinga had given a lot of runs to Chennai Super Kings as he had already given 42 runs in three overs. The last over had to either Malinga or Hardik and Rohit Sharma captain went with experience which is Malinga. Though Malinga bowled poorly in the third over but at the last over he did amazing as there only 9 runs by 6 balls and there was new batsman. At the last there was two runs and one ball left. So, it was do or die situation. Malinga took the wicket at the final ball. And the match was won by Mumbai Indians by just one runs and it wouldn't been have more greater match like this. The man of the match was Jasprit Bumrah.

So, both teams were amazing and both teams played really well. I have to say that Jasprit Bumrah is an amazing bowler and Deepak Chahar is also great baller. Waston putted all the effort but couldn't end the match himself which took his teams to lost. There was really poor played by Dhoni as he was run out in the miss fielding as we don't see Dhoni being out by run out. But this match was amazing match and i was it live in the TV and was really in pressure by just watching, There was a time that i most had an heart attack. Hahha!!. This match was a hell of the match to see and there always is winner and loser but there is always great playing by every players. This was all and end of Indian Premier League

Thanks for reading my post.
Hope you liked reading it.
Be happy and enjoy life.