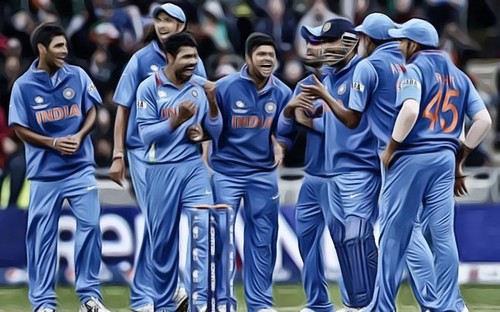 To ensure the safety of cricketers, cricket leagues and tournaments have been put on hold to prevent the spread of the circulating disease all over the world. Sports betting sites have also ceased offering odds in a cricket match due to mass cancellations.
The coronavirus has taken hundreds of lives in different countries and hampered several business districts across the globe especially the gambling industry.
Some well-known cricketers shared their activities amidst this whole quarantine and lockdown situation. Similar to playing cricket, staying at home requires a lot of patience and discipline to be fully implemented.
Most of the cricketers including Mohammad Shami and Shakin Al Hasan have been spending time with their families during this pandemic. However, the situation has been tough for Shakin because he doesn't want his family to be at risk, most especially his pregnant wife.
Shakin mentioned in an interview, "After I had returned home, I went out just once to buy some stuff. I was wearing gloves and a mask. We are constantly washing hands and using sanitizers. Whenever someone comes home, we keep their clothes separate or wash it."
He also shared that his fellow cricketers know what to do especially with their fitness. They need to remain fit to be prepared for the resumption of tournaments once the pandemic is over.
Meanwhile, Virat Kohli used the home quarantine as an opportunity to have his hair cut by his wife, Anushka Sharma while Jasprit Bumrah spends his time doing household chores and gardening. They shared it on their official Instagram page and Twitter account.
On the other hand, Sanjay Manjrekar joined the fun by posting a video of him cutting vegetables at home and Chris Gayle spiced up his game by posting a Tik Tok video on his Twitter account with the hashtag of " #StayAtHomeChallenge #Attitude".
Smriti Mandhana mentioned that she spends her time playing ludo online with her teammates. She also ensures that she stays physically active.
"Staying fit is very important, so I am working out. I keep in touch with the trainer and receive feedback. He keeps sending us all the workouts that we need to follow." Mandhana said.
Despite the temporary absence of cricket, betting odds, cricket, match schedules are still the most searched keywords of people nowadays.
Stay tuned with the latest cricket match and news. Learn more about betting odds, cricket, live scores in Betwala today.