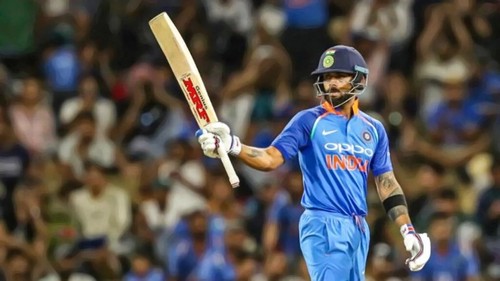 We know placing a stake on cricket betting odds can be as equally rewarding as when spectating the game live. The very fact of winning a gamble can give anyone a higher kind of thrill, especially if you had made your bet on your favourite batter or bowler.
There are also tons of cricket markets that you can choose from! With various sportsbooks, you can see all kinds of straight bets, game markets, outright bets and more. Plus, you can even enjoy wagering on prop bets just for the thrill of it!
Sure, it would be great and will be so rewarding if you profit from the team with the most runs, fours or sixes. However, you should also make sure that your bankroll has enough for what you bet on.
For a rewarding sports betting experience, here are some tips that we can give you.
Research
Have you ever wondered how cricket betting odds are made? They came from various factors such as player performance, previous record and, of course, crowd pulse. The odds of winning a wager is only based on the probability that the past action of a player or a team can or cannot happen again.
Before placing your bets, it may help to research the following things. You can visit official sites like ESPN to access this kind of data for every player.
Match Winner:
Player or Team Performance
Previous Injuries
Team Concerns
Player Props
Batting Averages
Bowling Averages
Totals:
Average Totals of Both Teams
When you bet, you must also understand the bets, may it be straight or prop bets, and the odds that come with it. If you do not understand these, the thrill of betting wouldn't really be as much as if you do.
For example, a straight bet is a bet that asks a simple question such as the match winner. While prop bets can be challenging yet tons of fun when you bet on things like players with the most runs, wickets or even the coin toss of the game!
Be sure to check out a list for cricket betting markets when you bring your bankroll to your sportsbook!
2. Manage your bankroll carefully
When you say bankroll, this refers to the money or credit you can use for your stakes. Professional numbers (like you) should know how much they would want to place for a wager, a match or even an entire schedule of betting.
When creating your bankroll, you have to set a fixed amount of money so that you'll know when you're betting too much or just enough. It is also important that you keep this money away from your other financial needs!
3. Set a betting ratio.
The betting ratio refers to the amount of money you have as your budget versus the stakes you place. Budgeting goes for any kind of bettor, regardless if you are a high-roller or a casual gambler. The important thing that you must consider is your betting pattern and that your bankroll can support your bets.
You must make sure that you only wager in what your bankroll could take. For example, if you have a small amount of credit, you can wager low stakes multiple times or big stakes a few times. If you roll high too many times that may not go well for that betting round.
One helpful tip that guarantees small wins and losses is starting with small bets. If you win, you'll get profits and if you don't it won't do much pain to your roll.
Sports bettors are hoping for every win they could take but, we must also make sure that we are prepared to take a loss.
4. Set your limit and stick to it.
It's easy to unroll your entire account in betting. We understand that the thrilling matches, the batting and bowling may really make you want to put all your stakes on the nicest cricket betting odds in front of you. That is if you are a novice at betting.
Professional bettors know when to stop and when to try again. When betting, you must make sure that you never fall into the pit of endlessly wagering without focus and trying to earn back what you lost.
When you establish a limit to your betting, it can be easier to stop and try your luck on another day.
5. Have a good money arrangement
We started with a bunch of downers like what if you lose. So what would you probably do if you win? And what if you win your wagers multiple times?
It would be very easy for many to bet their hearts out when they've come to a winning streak. But like a betting limit from when you have too many losses, you also must make a limit to how much you bet even during countless wins.
You must always make sure that you still profit from your bets. This is simply because no one really owns the lady luck. A winning streak, in the worst-case scenario, can become a bane when you have lost much of your profit to the next bets. If ever this happens, you will be desperate to win it all again.
When wagering, it's always better to leave with a profit rather than regret.
Keep your luck and the thrill of sports betting going when you know you've got the bankroll to bet. For the best news, blogs and announcements on all things about cricket, Betwala has your back.