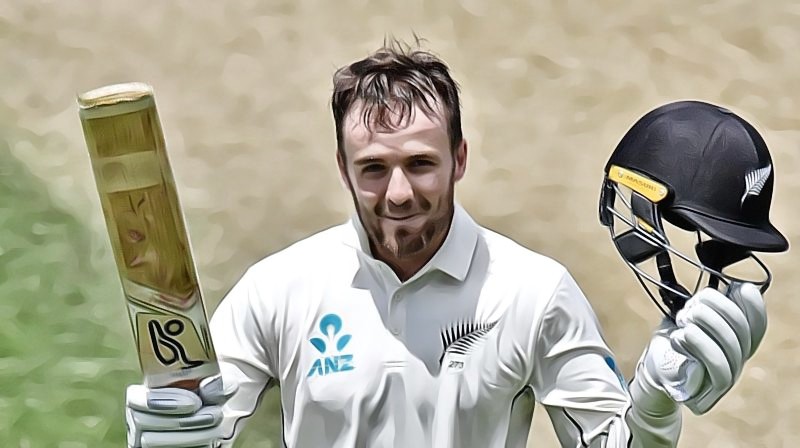 Cricket in New Zealand was founded in 1832 and has been established for over a century now. In December 1842, the first recorded cricket match was held at Wellington.
New Zealand has acquired full membership from the International Cricket Council (ICC) amid the 104 countries playing cricket.

Over the years, New Zealand retained its position as one of the best teams in the world. The country recognized cricket as their popular summer sport.

Meet the outstanding opening batsmen of the New Zealand cricket team:
1.Tom Blundell
Thomas Ackland Blundell, also known as Tom Blundell, plays as the right-handed opening batsman with a right-arm off break bowling style.
The 19-year-old Blundell impressed citizens with his excellent skills and was given an opportunity to play in 2010 Under-19 Cricket World Cup.
He started playing for Wellington, a first-class cricket team, from 2013 until the present.
His career break started during the 2015-2016 domestic cricket match when he obtained 1,073 runs in 28 matches followed by another 537 runs in 17 matches of the 2016-2017 season.
2. Martin Guptill
Martin Guptill is currently the right-handed opening batsman with a right-arm off break bowling style of New Zealand national cricket team. He plays in ODI and T20 formats.
Furthermore, he holds the record of having the highest individual score in the Cricket World Cup and placed second for the highest score during an ODI cricket match.
Guptill is currently playing for Auckland since 2005, but he also played for Derbyshire from 2011 to 2012 and 2015.
Here are the other teams he played for:
-Sydney Thunder from 2012 to 2013;
-Guyana Amazon Warriors from 2013 to 2017;
-Mumbai Indians in 2016;
-Lancashire in 2016;
-Kings XI Punjab in 2018;
-Barbados Tridents in 2018;
-Sunrisers Hyderabad in 2019;
-Worcestershire in 2019.
3.Colin Munro
Colin Munro is known for his outstanding batting skills and is regarded as one of the country's most reliable big hitters.
He is the left-handed opening batsman with a right-arm medium bowling style for the national team. Munro graces the field in his jersey number 82.
Similar to Guptill, he also plays for limited-overs matches.
4.Henry Nicholls
Henry Nicholls plays as the left-handed batsman with a right-arm off break for the national team. He goes around the field in his number 86.
Nicholls has been playing for Canterbury since 2013. He also played for Sydney Thunder in 2016 and for Derbyshire in 2018 in his domestic career.
He managed to turn the live cricket odds onto his team by scoring 82 runs during the match against Pakistan in 2016.
This excellent gameplay eventually became a match-winning knock at the end of the game.
5.Jeet Raval
Jeet Raval plays as the opening batsman with a left-hand batting and right-arm leg break bowling style. He moves on the field with his jersey number 1.
He is also currently playing for Auckland in domestic competitions since 2008. Raval also played for Central Districts from 2012 to 2013 and for Yorkshire in 2018.
Get the live cricket odds on Betwala now and stay updated with the latest news of your favourite player.