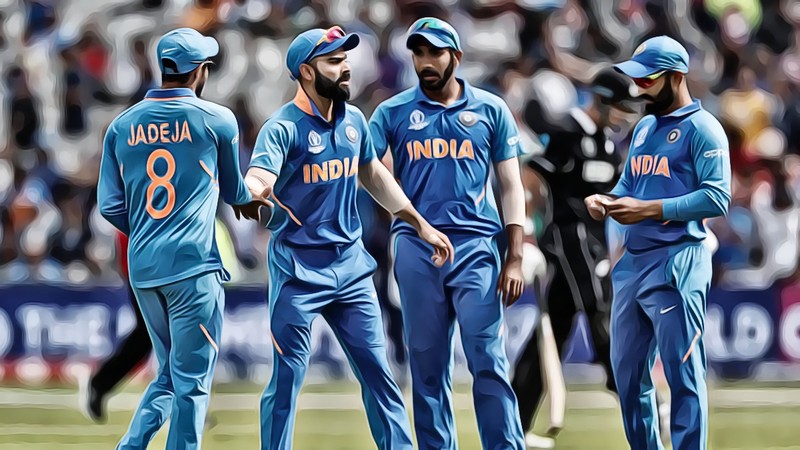 India is one of the most popular cricket playing countries in the world. With their impressive lines of cricketers, the team has become one of the most world-renowned teams in the sport. Everywhere in India, you'll find fans of all ages playing cricket using bats, tennis balls, and makeshift stumps.
Cricket events by India cricket team are one of the most-awaited matches in India. Whether the Men in Blue will play in domestic or international matches, cricket fans will cheer on and support their beloved team.
Cricket fans always look forward to cricket matches. They always look for new ways to add a little spice to their game night. One activity to add more excitement to a cricket match is by wagering on it. Fans from all over the world wager on cricket matches because of its diverse market and live cricket odds.
Interested to know how you can improve your cricket betting? Read this comprehensive guide on how to ensure that you can make the most out of your cricket wagers.
Learn the Different Formats
Cricket features different formats. One of the most important strategies to improve on your cricket betting is to learn the different formats of cricket. Before placing any wagers, make sure that you know all the cricket formats.
T20- T20 or also known as Twenty20 is the shortest format of cricket. The T20 is the latest format of the sport. In Twenty20, there are 20 overs per side and can be played within just three hours.
One- Day International- Also known as the ODIs, this format of cricket began in 1971. It gained popularity in the 80s. In this format, there are 50 overs of the game. The ODIs are also played in the ICC Cricket World Cup where cricket countries face each other every four years.
Test Cricket- Test cricket is the oldest and longest format of the game. Test cricket has been played since 1877 and lasts up to five days.
Research is your best strategy if you want to make your wagers count. Cricket betting involves money. That's why it's important that you conduct as much research as possible. By doing research, you can increase your chances of winning. Make sure that you keep track of scores, live cricket odds, markets, players' stats and records of previous matches.
Watch comments made by experts
Cricket experts are great sources of information if you want to do cricket betting. During matches, you can listen to commentators and sports experts give their insight about the cricket match. Listen to the analysis of these experts because most of the time, they are also former cricketers.
While betting doesn't involve huge amounts of money, it's important to set a financial plan for your wagers. Keep track of your expenses by allotting an amount that you can spend monthly, yearly, or weekly. By doing this, you can ensure that you won't spend money that you're not ready to lose.
Look for a reliable sports betting site
All these cricket betting tips are useless if you're not using a reliable betting site. One of the most important strategies you should do is to find a sports betting site that can cater to your betting needs. The site should have news, live cricket odds, and competitive cricket markets that can give you more choices for wagering.
Check the weather before you wager
Weather is one of the important factors that can affect a cricket match. There are a lot of cricket matches that have been suspended due to unfavorable weather conditions. Cricket players like bowlers and batsmen can also be affected by the weather. If you're wagering on individual cricket markets, make sure that you check the weather forecast so you will know if the conditions will affect the performance of your selected cricket market.
Wagering on cricket is a good way to spice up your cricket game night. Make sure that you follow these tips and tricks to ensure that you will make the most out of your cricket wagers!